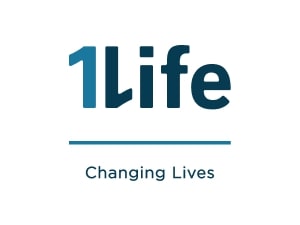 For most working-class people, there are no greater words than – you've got the job - signalling the start of a new career journey. And, if you're a recent graduate, this may be even more exciting, as your entire schooling journey has led you to this moment.
Starting a new job comes with various benefits such as a chance to fulfil your individual passions and goals, putting your strengths to good use, and perhaps one of the biggest advantages – to earn a living in order to meet your financial obligations and future aspirations.
The truth however, is that starting a new job comes with the biggest decisions of all -deciding where your money should be best spent. This doesn't merely mean, which bills to pay first or where to save but, very importantly, it means being smart and thinking long-term about how your finances can best serve you – ensuring you have the right things in place to protect your future financial security.
A great way to do this is through a long-term financial plan in the form of disability, life and dread disease cover – ensuring you are prepared for life's uncertainties and that your family is not left paying off your debts or that new car you may have just bought but rather, have the financial security to settle what you may still owe. Adequate cover is different at every life stage and as such, it is important to understand the amount of cover you need – based on your current lifestyle, to ensure you are sufficiently covered.

Here are some simple to ways to make sure you have sufficient cover, for life's uncertainties:
Consider cover specific to your current and future lifestyle needsLet's face it, we all have different needs that are largely influenced by a number of factors including life stage, financial obligations, background and income - to name a few. And as someone that's new to the workplace, likely with minimal financial obligations, your financial needs are also very different. That's why it is important to look for financial cover that speaks to your specific needs, to ensure it suits your current lifestyle and potential financial future - when you need it most.
Too little or too much insurance?So, you have earned your first few paychecks and have decided to start looking at long-term financial cover, but how much is too much or too little cover? This is something you need to think about as you don't want to end up in a position where you are underinsured when you need it most. Consider statistics by the True South Insurance GAP Report which reveal that on average, South Africans are underinsured by 59%. While a vast majority of the population don't have adequate financial cover, the reality is that consumers can also fall into the trap of being over insured and end up paying premiums on products that they don't necessarily need – so bear this in mind.
Consider a financial needs analysisWhen you start looking at taking out long term financial products like life, disability and dread disease cover, start by doing a financial needs analysis (this can be done for free through direct life insurers). The insurer will ask you key information around your current finances, financial commitments, lifestyle, budget etc. Think of things like your income and expenses, assets and debts and, if you have already started, any investment and insurance products you currently contribute towards. Have these details on hand when you complete your financial needs analysis:
The value of your assets – savings accounts and investments. This might be slightly lower given that you have just entered the workplace
Your debt – how much you owe on any loans such as student loans, motor vehicles, credit and store cards
Your income – how much you earn
Your expenses – how much you spend each month
How much and what kind of insurance you have – if you have managed to buy a car, and have taken out insurance, this also counts
Details of your savings and investments, and how much you contribute towards these each month
How much extra you might be able spend on insurance and savings each month
You can use your latest statements to find these amounts, or call your insurer, bank or the relevant company for your current balances.
While it may be difficult to prioritise your long–term financial security, it is advisable to start small. Do a financial needs analysis to help make sure that you have the right amount of cover and that your financial future is secure. The earlier you start, the less you pay – so don't leave it too late!