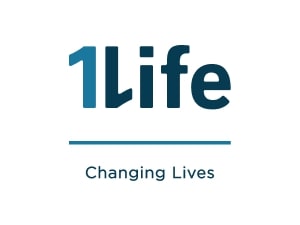 Last year during the Easter period, a recorded 241 people lost their lives on our roads, an increase from 2012, at 217.1 With the holiday season once again around the corner, heavy traffic volumes are expected on our national roads, as motorists travel to various destinations across the country.

The vast amount of road deaths recorded during these peak periods are alarming, and the fact that the holiday road deaths have come to be seen as an "inevitable" means that the mindset of South African motorists needs to change.

"The key factors that impact safety on our roads are drunk driving, speeding, fatigue, failing to buckle up, un-roadworthy vehicles and a general disregard for the road rules," says Niki Cronje, Group Marketing at iPledge.

Cronje says, "It is critical that we educate and empower people around road rules, through the changing of mindsets. The importance of adjusting ones attitude cannot be stressed enough, as only through safer driving practices, such as; wearing safety belts, not drinking and driving, resting during long driving periods, obeying traffic signs and road markings, can make our roads safer for all."

Another cause for concern is un-roadworthy vehicles. In fact, during the 2013 festive period, a recorded, 2 399 vehicles were discontinued and 2 449 were impounded due to being deemed un-roadworthy.2

Stanley Anderson, Marketing Director at Hyundai SA, weighs in on the importance of ensuring a vehicle is roadworthy before a long trip.

"The Government recently stated that if a driver of an un-roadworthy vehicle is in a fatal accident, the driver will be charged with either culpable homicide or murder, and will go to jail. We urge motorists to consider that statement for a moment, as this situation is preventable. Take your vehicle for a pre-check, before heading out on any long journeys."

"Most dealerships/workshops offer free or discounted vehicle checks before the Easter period and drivers should take advantage of these offers. These checks include a roadworthy evaluation, as well as inspecting elements such as lights, wheel alignment, exhaust, front and rear wheels, windscreen wipers, shock absorbers, CV joints and battery."

Although one cannot emphasise enough the importance of road safety by ensuring that vehicles are roadworthy and rectifying bad driving behaviours, there are other considerations that people need to consider before they go away on holiday.

Laurence Hillman, MD of 1Life, "Often consumers forget about the non-vehicle related aspects of their travels, the aspects related to insurances – both short and long-term– which if not put in place prior to travelling, can have far reaching financial consequences for a person's family if something were to go wrong. Sure, it's not a fun thing to consider while you have your holiday in mind, but is very relevant when travelling, given the increasing road fatalities and the impact that loss of life can have on a family."

Sudden death or serious injury, especially during this holiday period, will undoubtedly become a traumatic experience for both the family and the loved ones of the injured party. One should make sure they have made accurate provision ahead of their travels to ensure that if the worst had to happen, they have the right plans in place to ensure that themselves and their family will be financially secure. This can be a combination of cover, not just Life but also disability cover as well.

While law enforcement and higher penalties for breaking road rules do play a role in fixing our road crisis, road users themselves have the biggest role to play in the way they approach road safety. Let us all act responsibly on our roads and get to our destinations safely without regrets, while still planning ahead for our families' financial well-being.
Reference/s: