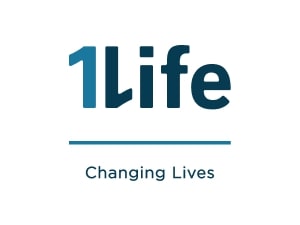 The New Year is a time when many people commit to financial resolutions such as saving for something special, spending less on their credit cards, not eating out as much, or simply look to investing. What most people don't consider reviewing is their insurance policies.

If you look back at the last year, you may have experienced a life-changing event, which could mean that your current insurance coverage may not adequately protect you and your family. For instance, you may have moved into a new home, purchased a new vehicle, got married, got divorced or had a baby.

Regardless of what took place last year, the New Year is a perfect time to review any and all insurance policies you have, or need to apply for. If you have insurance your policies may need to be tweaked to ensure that you, your family, residence or business is covered in the event of injury or damage to you, or even worse, death.

The Big 3
1. Your LifeOnce you've reviewed your finances and assets, it's smart to review your life insurance policy to ensure you have the right amount of coverage. This may mean determining the type of life insurance needed that would support your family and debts you may have, if something untoward had to happen to you. Ask yourself who your life insurance beneficiaries should be, as this may have changed. Remember life insurance is not simply a lump sum, it is an amount paid out to your family to replace the income lost through death, disability or disease.

2. Your home and vehicleYour vehicle insurance should also be reviewed, you may want to increase or decrease your level of cover, or add or remove a named driver on your policy. More importantly, a home is often someone's biggest investment and homeowners insurance is vital so that the buildings and contents are covered if an unfortunate event had to occur.

Make sure that your policy is up to date (also taking into account any renovations and any new appliances such as TVs, fridges, tablets etc). Speak to your insurer about any exclusions on your policy, as well as the danger of over and underinsurance.

3. Your HealthMedical aids usually relook at the structure of their plans every year and so should you - look to review your plan to ensure that it is still meets your requirements, based on any life changes that may have happened last year.

Dread disease and Disability cover should also form part of your "health" cover. If you are diagnosed with a life threatening illness, there's no denying that it will also impact other aspects of your life, including your financial wellbeing. It therefore becomes critical to incorporate this cover in your health plans, so that - in the instance you do contract a dread disease or become disabled - you will reduce the financial impact that the diagnosis may have on your current lifestyle. If you do survive a dread disease, with this kind of cover you will be assisted with lifestyle costs. For example, after surviving cancer treatment, one may be reliant on domestic help such as hiring a private nurse and without cover; this may not be an option.

If you are still recovering from the madness that is the holiday season, consider that a review of your policy now could save you money in the long run! Kickoff any financial resolutions by reviewing your policies!