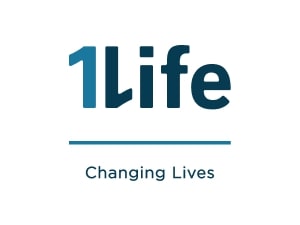 1. What are the most important insurance products that people should have?It is important that consumers understand that different types of insurance are designed to protect different aspects of their assets and their life. There are a number of products that should be considered, but they are all dependent on the individual and their financial situation. There is short term insurance which ranges from cover for your car, home, home contents and business insurance; which is only a requirement if the individual has any of these assets.
Then there is long term insurance that provides cover for an individual for a range of risks such as illness, injury, disability and death. Each play a vital role in managing your financial future and ensuring that you and/or your family are covered for unforeseen circumstances.
As South Africa's number 1 direct life insurer, 1Life unpacks the importance and different types of long term insurance products and the importance of each in isolation, it is important however that individuals understand that these different types of policies should not be seen in isolation, and most likely a combination of products are needed.
Funeral cover
A funeral plan is an insurance policy that will pay out a selected amount of money, as a lump sum, to policyholders nominated beneficiary/beneficiaries. Funeral policies should allow an individual to cover a number of family members on one policy. All of whom that are covered on this policy would be referred to as lives assured and covered for a certain lump sum amount. This amount is payable in the event of the death of any of the assured lives that are covered on/by the policy.
Funeral policies cover options range from R5 000 up to R100 000 (dependent on the insurer) and are there to assist you and/or your family in the event of a death, to have the funds available any cost associated with the death such as repatriation and funeral arrangements.
Life insurance
Life insurance is very similar to funeral cover, however it only allows one individual to be covered on this policy and serves a longer term financial purpose to the nominated beneficiaries – to replace the loss of the life assured's income as a result of death. Whilst funeral cover should cover the funeral costs, life insurance is for future financial stability. Cover options range from R200 000 up to R10 Million (dependent on insurer) and this lump sum pay-out can be utilised to settle existing debt such as a car, home, credit card debt etc. as well as replace the income of the policyholder so that the beneficiaries are able to pay for things such as education, groceries and other financial assets. Beneficiaries can also use this money to pay off loans and estate duties in the event of death.
Dread disease cover
Dread disease cover is also a lump sum amount that pays out in the event that the life assured is impacted or diagnosed with a dread disease (also known as critical illness cover). This policy is designed to help with costs associated with a serious illness, it can be utilised to cover any additional costs that medical aid doesn't cover. It can also assist the individual in the recovery process and adapt to any lifestyle changes that may occur due to this illness. For example, if a person is unable to work whilst they are faced with a dread disease, this cover provides financial peace of mind at this time so that a person's financial commitments can still be met.
There are also specific dread disease policies that offer more benefits and services to assist more holistically with life if impacted by a life threatening illness, such as a transport service to and from cancer treatments, emergency and medical assistance, as well as psychiatric consultations in the event of a traumatic incident suffered by you or your family.
Disability Cover
Disability cover should be considered from a young age to ensure that one can protect their lifestyle once they start earning an income, which may include the payment of a lump sum or monthly payments in the event of a disability. A disability can be temporary or permanent and caused by a number of reasons, namely an injury or illness. This cover is important to ensure that if a person is faced with a disability they will have funds available to cover any lifestyle changes (for example – enhancements needed to be made to a vehicle or house to accommodate for a wheel chair) and keep someone earning an income if they are unable to work due to this disability.
A good insurance product should offer features such as; immediate cover for accidental disablement, no requirement for medical check-ups and no premium increases for a designated period. While the specifics of these benefits and the cover from insurers may vary, choosing an insurer you trust is a critical consideration when it comes to protecting yourself and your family from life's complications – such as a disability.
2. How does a person's insurance needs change throughout their life?Life is dynamic, and constantly changing. At one moment you find yourself kick starting a new career, and the next, you are walking down the aisle ready to start life as a newlywed. During these changes it's important that your insurance keeps up – as each life chapter brings a different set of financial needs and challenges that are different from the previous stage.
Consumers often make the mistake of assuming that they don't have to review their insurance needs, as their life changes - which is a dangerous misconception. This assumption can have numerous negative financial effects on you and your family in the long term, should you suddenly no longer be around to take care of them, or are unable to earn an income due to illness or injury.
To try and keep it brief, if you have assets, debt or any person is reliant on you and your income. You need to evaluate your insurance and ensure that you have planned for every unpredictable scenario to ensure you or your family will be financially secure in these events. Like getting married, buying a home, having children, planning for retirement, starting a business, a change in career or a change in financial situation. It's important to seek financial advice every 2 years, or as these changes happen to ensure the correct amount of cover.
There are various 'life triggers' that will cause you to re-evaluate the state of whether you are adequately insured or not.
3. What are the primary areas that a person should focus on when reassessing their insurance each year? (i.e. premiums, the cover offered etc.)One of the most important considerations is ensuring that a person is able to afford their monthly premiums, because if payments are missed or a policy is cancelled due to affordability. This will mean you are no longer covered and will have certain waiting periods applicable if you take out the policy again.
As mentioned in point 2 however, there are some significant life changes which should trigger a person to review their insurance.
Below are a few examples:
1. Change in income
Life insurance is essentially there to replace your income if you pass away, so if your salary has increased since you took out your policy, then your spending habits have probably changed too and you need to re-evaluate your life insurance policy to ensure the benefits and amount of cover will keep your loved ones financially stable. These include paying off debts, providing a replacement for income and ensuring your family has what they need to maintain their current lifestyle in the future, if you are no longer around.
On the other hand, if you have experienced a drop in income recently, then you can save money by reviewing your life insurance cover and identify ways in which you can optimise it, in line with your changing budget.
2. Your family has grown
If you are expecting a child, you will soon begin to feel enormous pressure to provide for him/her. It's extremely important to sit down and ask tough questions like, "what happens if I die and my spouse is left to take care of the children, alongside a bond repayment?", "who will provide for my children should I no longer be around?" If your children are older, you are probably wondering more about university fees. With these thoughts in mind, you may need to review your insurance policies so that should something happen to you, your children will be financially protected.
3. Your housing status changed
Once you own property, it is important that you insure the physical property and assets against damage. However, that is not the only insurance you need. When purchasing a house through the bank, many of them insist on life insurance when you apply for a loan, as a means to protect their investment in you. This life cover also ensures that your family is not left with the burden of paying a home loan they can't afford – should anything happen to you. If you share your home with anyone who relies on your income to help pay the bond, you will need life insurance that specifies that person as a beneficiary, so he or she won't lose the house if you pass away unexpectedly.
4. You're a newlywed or divorcee
Once you get married, your combined income replacement needs may also change. For example, if you each owned a home with a loan while you were single, after marriage you may choose to sell one or both of the houses to purchase a new house that may be more expensive, but with your new dual income, is possible to afford. That leaves you with more debt to pay off and, should one of you no longer be around, your salary alone won't be sufficient to keep repaying the bond, which will need to be factored into a policy. If you are divorced, you may not have the big house and debts that need to be taken care of, or you may wish to change the beneficiaries of your policies.
5. Your beneficiaries may have changed
In the event you are no longer around, and your life insurer needs to pay out your life insurance amount to your nominated beneficiary, your insurer will need to have your beneficiary's most up to date details. As such, it's important to ensure that your insurance policy reflects the details of the person that you would like to receive the pay-out – ensuring the right person gets what is rightfully theirs.
6. How should a person approach their insurance company if they want to renegotiate their premiums?
It's important that you treat your relationship with your long–term insurance company as you would treat your other relationships – as this too requires an open line of communication in order to ensure that you are getting the best out of it.
Your life insurance premiums are not cast in stone, and if you feel that you have made any lifestyle changes that may affect your monthly premiums, get in touch with your long term insurance provider directly and discuss these changes in detail so that they can redefine your needs through a calculated needs analysis and define what you need vs what you currently have. Based on this, they can give you a good idea of the minimum cover you can have for your specific budget – while not compromising your financial security.
However, the amount you pay is completely up to you, it is merely the policy benefit amount that changes if you reduce your premiums.