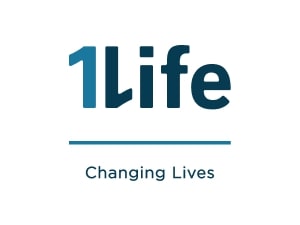 Retirement planning… a whole different picture than 20 years ago when you start your advice career. Are we keeping up?
The retirement market has changed drastically, and while long-term insurances are still very critical, along with key investments, the reality is that we are not dealing with the same investor or client we were dealing with 20 years ago.
It is a much younger market with individuals that are digitally enabled, living longer and more determined to retire early/ier yet, they are saving far less and are less invested in the retirement process.
We need to move with the times
In fact, research shows that Millennials have a lower wealth-to-income ratio, in comparison to their parents and other generations. And while they currently make up more than 50% of the retirement fund membership in the country, the reality is that they are changing the way they invest and, as advisers, we need to move with the times. Recent research indicates that Millennial retirees are 150%1 more likely to invest in crypto and digital investments in retirement than the previous generation.
The type of client aside, the economic climate is also impacting retirement. While already facing fears of a weak economy, many investors fear the impact on their retirement savings, which may be their biggest investment. This fear is placing consumers in a situation where they consider pulling out of their retirement investments, simply to keep up financially, which is not ideal.
This, together with the fact that we are dealing with much longer life expectancies, up to 62.82 in South Africa, means that we have a massive job to do as Financial Services Providers (FSPs), to not only provide the right advice, but to ensure that we are using technology to optimise offerings amongst financial constraints.
The right timing and financial advice
On the other hand, we have clients that have been deterred from retiring, due to the lasting impact of the pandemic - funds have been hit, the value is less and needs time to recover. It is here that we need to be able to offer clients unique products and advice that is relevant to their unique circumstances, to be agile and adapt to their needs, all while changing mindsets around how best to save for retirement and which tools to use to do so. It is a complicated mix of advice to deal with, and when you couple this with things such as psychological readiness, the advice piece becomes quite challenging.
The right timing and the right financial advice are critically important and making sure you are adapting this advice to meet certain life stages and tapping into the type of consumer you are dealing with and what their preferences are, is crucial. As advisers, we have come a long way in the way in which we offer advice and the tools that we use to optimise the client experience, but there is still a long way to go as industry, if we want to change the status quo of retirement in South Africa and ensure financially stable retirees in the long term.
Navigating the new world of retirement
If we consider that 38%3 of the 15 million economically active South Africans indicate that they will need to continue earning after retirement, and the fact that 90%4 of South African retirees could not maintain their standard of living prior to retirement, with two out of three people having less than R50 000 in their fund, then this role becomes ever more crucial.
Everyone has unique circumstances and are at different life stages and so, as we navigate the new world of retirement, impacted by economic and social crises and unprecedented challenges, advisers need to home in on how we service each person uniquely, with products, technology and service that meets their immediate and future needs, and help them build for the inevitable.
Kobus Wentzel
Head of Distribution
1Life
1 Charles Schwab's "Retirement Reimagined" study
2 https://www.statssa.gov.za/?p=15601
3 Financial Sector Conduct Authority
4 https://resources.10x.co.za/retirement-reality-report