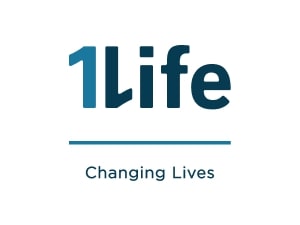 By Winnie Kunene a money psychologist, a trustee of the board of Truth About Money - a 1Life initiative and expert of Married at First Sight South Africa
1. What if financially you've only been preparing for a single pregnancy but find out you are expecting multiples, how does one financially prepare for this and re-adjust their budget? Nothing can ever fully prepare you financially to deal with the experience of having a baby. It's one of the greatest joys that you can experience, but it also comes at a high cost. So whether you are expecting one or two babies, it's no different. Having a baby is expensive and sometimes alarmingly so.
Expectant parents need to remember that your unborn unexpected baby isn't going to suddenly disappear. Get over the shock and come to terms with it. Know that it's time to re-adjust your budget in order to meet your baby's needs.
2. What are the financial plans that need to be taken into consideration, both during and after pregnancy?
Medical aid cover: Despite having a medical aid, expect to pay for some of the medical costs out of you own pocket, depending how many gynecologist visits your medical aid plan covers. There are also additional costs such as mandatory blood tests that you would need to take into account that certain medial aid plans don't cover. If you do have a medical aid, you could still end up paying for some of the expenses out of pocket depending on whether you have a natural or caesarian section as well as what type of insurance you have. Therefore, it is important that you check with your medical aid provider what your plan covers as soon as you find out that you are pregnant in order for you to plan your finances around this accordingly.
Pay off major debts: Once your baby arrives, most families' expenses will naturally go up, which will make it difficult for you to pay off your existing debt. I personally don't believe that people need to necessarily pay off every cent of debt they have before having a baby, but paying off as much debt as possible before your baby arrives can relieve you of pressure at a later stage.
Do not shop too much for the baby before it is born: This is advice I got from moms I know. Soon to be parents often get carried away when shopping for baby clothes, toys and other goods that are not necessarily essentials. I've had a few mothers tell me that babies grow so fast that buying every cute outfit out there is a waste of money. It is more cost - effective to ask for old clothes from friends and relatives who have also had babies.
Build a good baby emergency fund: This is especially beneficial for expectant mothers who intend to quit working after the birth of a child.
Check if your UIF will pay out: This money will help augment your savings in the event that your employer is not paying you a salary during your work absence. Make sure you fill in all the necessary documentation as soon as possible to avoid future hassles with payment, when you are at home enjoying your little bundle of joy.
Will your maternity leave be paid/unpaid: Double check this early with your employer to avoid any surprises. It's important for you to know this so you can budget accordingly.
Childcare: This is something that needs to be thought about before the baby arrives. Who will take care of the child? Will one parent stay at home? This is probably the most important thing to figure out before the baby arrives, as childcare is not cheap.
3. Psychological impact of birth on the mother?I am not fully qualified to talk about this, but all I know from my own personal experience is that child birth and the arrival of a new member of the family is a big issue and parents must fully prepare themselves emotionally for the late nights, or sometimes not sleeping at all when the baby is sick. Inconveniences and a radical change in parent's everyday management of their time and finances will occur.
The new little prince or princess takes over everyone's lives and becomes the centre of attention. Parents need to take this point into consideration as some family members of the family might even have to put their career plans on hold to accommodate the new member.
Such things can have a negative effect on the mother if she is the one who has to sacrifice everything for the baby.
4. Is there any sort of funding provided by the South African government for both during pregnancy and once your children are born? If you have a job and are contributing to UIF, the government will pay you a certain portion of your salary – however, not the full amount while you are on maternity leave. It is important that as soon as you find out you're pregnant, find out how much you will be receiving every month in order to budget around this.
5. How would pregnancy care change? Life is unpredictable, and while you have your mind set on having a natural delivery, you may experience complications that require you to undergo an emergency caesarean section. These scenarios need to always be top of mind as these could result in additional costs.
6. What are the costs that must be considered in pre-delivery planning and while you are in hospital? Falling pregnant can be one of the most amazing experiences a woman has the privilege of living through. Unfortunately, it can also be one of the most expensive. Gynae visits, scans and birthing classes can be a huge burden on the average person's pocket through a normal pregnancy. That cost increases drastically if there are complications involved.
Once the big day arrives, whether you're choosing a natural birth or C-section, there are a whole new set of costs that you have to consider. If you choose to give birth in a government facility, your costs may be very low, sometimes even free. If you want to go the private route, prepare yourself for quite a bit of spending.
According to the cost breakdown provided by Mediclinic in 2013, a natural birth will cost you over R9000 for the first day in hospital. If you'd like an epidural with that, it'll cost you almost R2000 extra. If you're planning to stay a little longer and need the nursery, the cost is just over R3000 extra per day. For C-section moms, the first day of confinement will have you forking out almost R13000. You too will need to pay just over R3000 for every extra day you need to stay at the hospital.
Those are just the basic costs and they are over 3 years ago – so the cost implication today is certainly even higher.
7. What are the costs to consider within the first month your children are born? Parents need to consider everything from diapers, formula, toiletries, paediatrician visits and immunisations during the baby's first month.
8. What are the costs to consider beyond this? i.e. education, medical aid beneficiaries, retirement funds, etc. A child is an incredible responsibility and a bit of planning goes a long way. This is not an exhaustive list of the financial preparation new parents should be aware of before welcoming a baby but it is a start. After the child is born, there are many other financial concerns such as paying for college and adding them as beneficiaries to your will and retirement accounts. Your role as a parent never really ends, but by being financially prepared from the start will ensure that you are better equipped to deal with your new role as a parent.
The views and opinions expressed in this article are those of the authors and do not necessarily represent or reflect the views of 1Life or its employees.