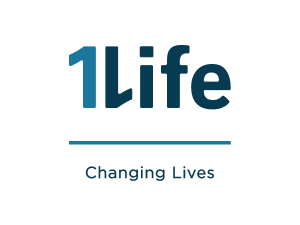 Increasingly, in the context of high unemployment rates and the economic impact of COVID-19, building generational wealth might seem completely unattainable for a lot of South African families who are facing difficult financial circumstances.
Highlighting just how real and far reaching the current economic challenges are, the Commission for Conciliation' Mediation and Arbitration (CCMA)'s Annual Report for the 2020/2021 financial year notes that, of the retrenchment process referred to the CCMA during this respective financial year, an estimated 74 747 retrenchments occurred. This should be placed into perspective in terms of its human impact – nearly 75 000 families faced the loss of an income in very uncertain economic times over this period.
Contrary to what many may feel during uncertain times like these, placing an emphasis on building and preserving wealth has never been more important. Generational wealth places an invaluable role in terms of improving financial resilience during tough times.
Each individual and their respective family and dependants will have their own unique financial circumstances. But regardless of where you are currently, you can begin a journey toward wealth creation and preservation for the future.
This requires you to change your perspective when thinking about generational wealth and how to achieve it. It need not be an all or nothing approach. If your family can't start saving or investing relatively significant amounts of money right now, this should not discourage you.
In fact, for a family struggling financially right now, a first step on the journey to generational wealth might well be dealing with debt. I want to encourage families who are feeling the economic pinch by providing a road map for you to begin your generational wealth journey. These are practical steps you can start to take if you want a resilient and sustainable financial future for yourself and your children but you aren't sure where to start.
Goal setting and financial planning is the first vital step. This will entail taking some time to look at what your current financial situation is and thinking about what you want it to be in five to ten years. Do you want to own a home, or pay off a significant amount of a bond? Would you like to own your own car? Would you like to have money saved for your children's education? The goals will differ person to person, and for some, the short to medium term goal might be, to be free from debt.
Improving your financial knowledge is the second step. Once you have a solid idea of what your finances look like, and you know where you want to be in the future, financial education will give you the tools to make a realistic and achievable plan to get there. Some of the next steps in this roadmap will be infinitely easier if you dedicate some time to learning more about personal financial management first. 1Life provides a free online financial education course, through Truth About Money (https://truthaboutmoney.co.za/), which is a great place to start on your generational wealth journey.
Reviewing your financial obligations is the third step. What are you paying for, and for who? If you are starting your journey in difficult financial circumstances, and especially if you have a lot of debt, this step cannot be missed. Make a full list of all your obligations and start discussions with those financially dependent on you.
The fourth step ties directly to the third, having hard conversations about priorities and taking action with your family and dependants. If you have obligations, you can no longer meet, or are paying for services, subscriptions, activities etc. that are placing too high a burden on you financially – I strongly encourage you to have an honest conversation with your family about these as well as the goals you want to reach.
The fifth step combines two actions that need to take place together. Dealing with debt and putting together your budget. Both rely on the previous steps – especially a good understanding of personal financial management. Make a realistic budget that focusses on cutting all expenses you don't need and obligations that can be revised downward or cut. Concentrate all the savings into paying off your debt. Every extra cent towards your debt equals less interest paid in the long run, and more money back in your pocket. The goal here is to eventually be able to direct this money toward savings, investments and financial goals for the future. The more money you put into debt repayments, above the monthly installments, the quicker you can say goodbye to debt.
The sixth step is to find financial services that help you achieve your goals. Look for insurance products that provide more than one type of cover, for example. Shop around for quality but still affordable options. Look for safe, reputable and flexible investment options. A big part of the way we should all be thinking of generational wealth is – what happens to my family if I can't provide for them anymore? Keep this in mind when looking at what financial services are available. Refer back to your original financial plan and ask if you have made proper provision in this plan for illness and if your family's breadwinner passes away prematurely.
Finally, once you have worked through the above, ensure you have a will. This is a vital step in ensuring all the hard work above pays off for the next generation.
No matter what position you are currently in, you can start your generational wealth journey today.