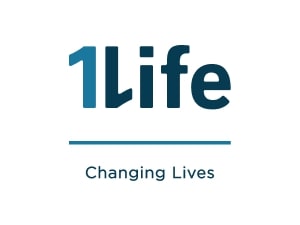 For any newlyweds, starting out your married life together should be one of the most exciting stages in your life. However, marriage does introduce changes in a couple's financial situation that may put a strain on the relationship. Deciding on how to manage finances jointly as a couple, for instance, can be one of the leading causes of conflict in new a marriage. This conflict can however be combated by adapting certain principle foundations of your relationship to your financial planning.
Below are some easy to follow guidelines to avoid the money-war trap in your marriage and build a strong financial foundation for your relationship.

Honesty and trust: You and your partner need to be able to sit down and go through all aspects of your individual finances together –on a regular basis if needed. Happiness cannot exist in a vacuum and neither can solid financial planning.

Understanding: Be upfront from the start with your partner about all financial situations you are in. Over time you will begin to understand each other's expenses, spending habits and future aspirations which is the key to financial longevity. This will also better help you reduce the risk of falling into bad financial potholes along the way. It's not just your money anymore and by taking your vow "for richer or poorer"; you are responsible for your spouse's desires too.

Commitment: Like any meaningful relationship takes commitment to make it last, so too does your financial planning and the best commitment that will make your money last is a budget.

Start by writing down your combined income. Then list all of your expenses together, including; things like rent or bond to car repayments and petrol or other travel expenses. Don't forget to include all your medical aid or insurance policies, groceries, etc. Add these up with all the instalment repayments or debts that you both may need to pay off on a monthly basis. Once you subtract your expenses from your income, you will know how much free or flexible cash you have – where any - to put away in investments for the future or save towards big purchases that you both want.

Sharing: You and your spouse will need to decide how you would like to maintain your accounts. For example, should you keep everything separate or put everything in a joint account or should you have a combination of the two?

A combination of joint and individual accounts is often recommended, where each pays an agreed amount into the joint account to settle any household or family expenses, like; the bond or rent, utilities, groceries, etc. Individual accounts may then be used to keep personal spending in-check, like paying off instalments and travel expenses.

To suitably manage any accounts, however, will still take honesty, trust, understanding and commitment.

Compromise: Any relationship requires a little compromise. Financially, this does not mean lapsing on your budget commitment to get what you want, but rather finding ways to compromise and agree on major purchases or even on minor ones, if your combined income is small or strained.

Additionally, this compromise may take form in a 'his' and 'hers' pocket – an equal agreed upon amount of money that each spouse may use for the occasional personal purchase, either monthly or as your budget and compromise can allow.

Expect changes: Throughout your married life there will be a number of changes, some that you will be able to plan for and some unexpected. For a happier marriage, accept that these changes (good or bad) will happen, and make sure to sit with your spouse and consider what some of these future changes may be for you – that may very well have a life changing impact on your marriage – and where possible plan for them. This may include, buying a house, planning for a family, or unexpectedly relocating the family for work opportunities or coping with a death in the family.

Growing together: With your wedding day behind you, your planning should shift focus to the long-term, big picture. You are now planning for a lifetime, so some of your decisions need to include investment planning options for future life stages, like planning a family and/or retirement, etc.

You should also look at estate planning and taking out life insurance policies on both of your lives. No one really wants to think about taking out life insurance when you are just starting your lives together, but it shouldn't be overlooked or put-off. Consider for a moment, what if the unthinkable happens? Are you or your partner financially secure enough to adapt to financial change without any adverse effects to your current lifestyle – should you have only one source of income because of a dread disease, disability or even death? The right insurance policy can protect you or your partner and the life you build together, which could be life changing under such circumstances.

Communicate: Marriage is a partnership and communication is as essential to a financial partnership as it is to a meaningful and lasting relationship. While many couples find it extremely difficult to talk about money and planning, communication underpins all other foundations of marriage and financial planning, both of which can't succeed without it.

In summary, to avoid money-wars in marriage you and your spouse should; learn to communicate your thoughts and concerns about your finances in an honest way that will build trust and understanding, reaffirm commitments that can be shared and compromised on, in the best interest of future changes and growing old together.