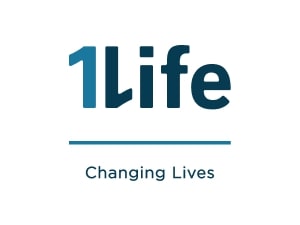 August is Organ Donor month and if we examine our country's history, the day should really resonate with South Africans, considering that the first human heart transplant ever performed was done so at the Groote Schuur Hospital in Cape Town by Professor Barnard. Organ transplantation is perhaps the most incredible progression modern medicine has made; the challenge lies in actually getting people to sign up as donors.

This is why acknowledging Organ Donor Month is so vital - to raise awareness around the simple fact there is a critical shortage of organs such as hearts, livers, lungs, kidneys, pancreas and tissues such as corneas for transplant patients.

According to the Organ Donor Foundation of South Africa,1 one organ donor can save seven lives. That means that if a few hundred people make a simple decision to become donors, they could dramatically change the lives of the estimated 4,300 South Africans on the organ and cornea transplant waiting list.

However, many South Africans are currently unable to enjoy the benefits of a transplant because there are no suitable donor organs available for them. The executive director of the Organ Donor Foundation2 recently stated that despite the need for organs, the number of donors in South Africa has remained critically low, at less than 0.2% of a population that sits at over 50 million.

So how can you get involved and change lives this Organ Donor Month?

The Organ Donor Foundation of South Africa states that potential organ donors should be in good health and cleared of any defined chronic diseases. Following this, they will need to decide which organs they would like to be transplanted. This could be anything from your heart, kidney, liver, corneas, skin and even bones.

Often people are unsure of the process or feel uncomfortable with the idea of someone removing parts of their body – however, donors are assured that the process will not leave the body disfigured and as soon as the donated organs/tissue has been removed, your body is returned to the family to bury or cremate. To become a donor you can call the Organ Donor Foundation or register online, which takes a few moments.

Many people, with healthy organs, die every year and by making the decision to become a donor, you could possibly change seven lives. Not only will becoming an organ donor save lives, you may be saving the life of a parent who has a family to care for, or a child who has not yet lived their full life. Sign up and encourage your friends and family to become donors too and you will one day give someone the greatest gift of all – the gift of life.
Reference/s: 1http://www.odf.org.za
2http://www.iol.co.za