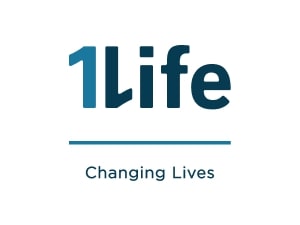 Recent data retrieved by The World Bank, shows that South Africans are the biggest borrowers in the world with 86%1 of the population in debt. In addition, further statistics indicate that personal savings in South Africa averaged 4.98% 2 from 1960 until 2016 – which is low in comparison to other countries around the world.
These statistics are seriously alarming, and indicate the lack of a true savings culture across the country. It can also be deduced from these statistics, that South Africans are either not taking their finances seriously or simply not equipped to effectively manage them - setting themselves up for financial failure.
The reality is, if consumers don't start making a change towards a stronger savings and investments culture, this will only get worse and debt-related stress will only increase. As such, South Africans need to take a serious step towards overcoming these issues by making real commitments to a solid savings plan.
But the question we have to ask ourselves is; are these consumers really being supported by government, as well the corporate sector? And are these industries doing everything in their power to encourage healthy financial habits amongst all South Africans? It is not only consumers, but institutions that are responsible for financial education and creating a savings culture in South Africa. Finding ways to create a culture shift and demonstrating real opportunities for South African's in terms of financial stability is what is needed if we hope to see real change in borrowing and debt levels.
Similarly, South Africans need to get educated around better debt and money management by looking to institutions that can provide them with the education and advice that they deserve – for free! It should not be about paying out of your ears for such education and support, and in fact, many South African organisations are already demonstrating this change.
One of the ways in which consumers can get such support is through the Truth About Money, a 1Life initiative that teaches South Africans how their money can better work for them. It encourages financial freedom for consumers, through the provision of consumer education around money management, debt management, wills and the winding up of estates – including a financial literacy and education course that teaches South Africans the importance of effective money management and gives them tools of how to do so effectively.
This National Savings Month, consumers should re-evaluate their spending habits, identify whether they can trim their budgets and ensure that they are saving – even just a little – for those rainy days. In times of high inflation and rising living costs it is important that consumers are equipped financially to ensure they have better control over their finances, and it is now that both consumers and institutions should make the change – start doing!
1 What 10 million South Africans struggling with debt should know