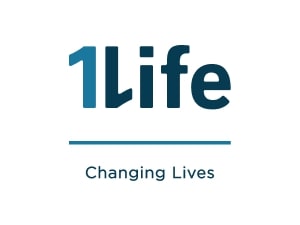 There is a saying that to be rich one must become more frugal. In fact, regardless of one's income level, people that tend to live within their means and save slowly while living modestly are more likely to be on the right path to real wealth. The reality is today, too many South Africans spend more than they actually earn, while continuing to rely on credit until their next pay date – often times using this credit to pay off other debts – causing even bigger financial problems.

The Savings Institute of South Africa1 (SASI), promotes a strong culture of saving during the National Savings Month, through various awareness campaigns. This is the perfect opportunity to make South Africans aware that with appropriate planning a good saving culture can have a positive impact on financial stability.

However, recent statistics taken from Eighty 20 Fact a Day,2 found that of the approximately 20 million active credit consumers in South Africa, only 38% had paid their account(s) up to date, with 15% in 1-2 months in arrears, and 20% were 3 months or more in arrears. Further to this, Eight 20 highlighted that 13% of the active credit consumers locally have a poor listing and the remaining 14% had a ruling/administrative order against them. Certainly, these findings highlight the need to inform and educate consumers far better on the importance of savings and eliminating bad debt.

With this in mind, it is imperative that we understand the basics of saving. Take for example your own household savings and the impact that lack of managing this properly can have on your future financial stability. This is especially true when it comes to your ability to provide for things like your children's education, your own retirement planning and of course, ensure your family has the correct life and medical insurance in place. Just managing this more effectively will directly impact the choice you can make on a day-to-day basis.

Many South Africans are influenced by this 'buy now' culture, without paying attention to their spending habits, which in most cases means that they are not using their remaining cash-after monthly expenses- to save. National Savings Month is the perfect time to remember the importance of saving for yourself and your family. In fact, it has been said that a person should save at least 10% of their monthly income and place this into an investment account – to provide for greater financial stability in times of need.

However we know this is often easier said than done – as today we live in a culture of "I want it now". Therefore, a good place to start is by sitting down and making a list of expenses you can do without and looking at paying off any credit accounts and loans you may have – even if it's just a little bit each month, it can make a big difference in the future. So for example, when examining what debt to start with – look at accounts that have the highest interest rate first. Once you begin to cut debt – then examine how you can start to save. Of course you should always ask for financial assistance if you are feeling overwhelmed as to where to start.

Conversely, it is also important that parents begin instilling the value of money and the importance of saving within their children at a younger age – as this will benefit them in the long term - as they will know the worth of money and the hard work that goes into earning it. To become a financial role model for your children you should teach them where money comes from, the true value money holds, the relationship between work and money, as well as how to budget and save their pocket money.

I encourage everyone to review their commitment to saving – ensuring they are planning effectively for their financial futures and that they are well prepared for times of need. One of the most important reasons we save is because we cannot predict the future – so take control and become proactive in managing your current situation to ensure you are able to save for your future.
Reference/s: 1http://www.savingsinstitute.co.za
2http://www.eighty20.co.za