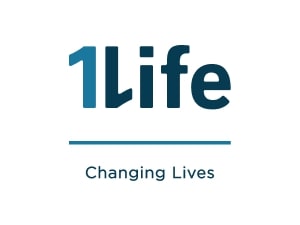 This Mothers Day, on 12 May, we look to celebrate and honour the mothers and caregivers who touch and influence so many aspects of our day to day lives. On this day, it is customary for women to receive special treatment – which may include a special lunch/breakfast as well as other material objects such as cards, treats and flowers. These are just some of the small ways we thank our mothers for all they do for us – including all the innumerable sacrifices they may have made for us over the years.

Cast your mind to another day – much sadder – where, you as the mother or caregiver, may not be around anymore to experience these cherished moments. Many households assume that the breadwinner (stereotypically the father or male) should first and foremost be covered in the event that he dies or is unable to work due to a dread disease. While the breadwinner should definitely be covered – a woman who contributes financially or even heads up a household should also be insured. In fact, according to Fact a Day,1 24% of South African households are headed up by women and for the black population more than 40% are headed up by women.

The cost of replacing a mom is more than most families could ever afford. Imagine that you passed away unexpectedly – would your family's financial future be secured – or will they be exposed to financial hardship?

For example, have you discussed what would happen to your children if you could no longer care for them due to an accident or disease or even death – would they still have a good education? Have you planned who their guardian will be? Do you have a will in place to account for your wishes and most importantly, will there be a stable financial foundation to ensure they can live the life you intended for them, even if you are no longer able to provide for them?

Many may see life insurance cover as a grudge purchase when in fact; it will provide you with invaluable peace of mind. The right planning will provide you with solutions that address two key areas of your life; ensuring your children's schooling, tertiary education and well-being is kept intact should you die, by creating a safety net for their future and by mitigating possible risk of the financial loss of a breadwinner's income as a result of death, disability or dread disease.

There are multiple channels from which to obtain life insurance cover including direct and intermediated options – and any good insurance company will offer a variety of channels for you to interact with them – over the phone, on their web site, etc. Do your homework and undertake online comparative life insurance quotes to ensure you get the best value for money - one that is simple, convenient, easily accessible and of course, affordable! If online is not for you, it can be done via your mobile phone or a simple call to a call centre.

Key tips to remember when taking out Life insurance:
What is the core offering? (Look at things like the exclusions on the policy/waiting periods for the policy to payout/ whether it excludes certain risky behavior.
What are the product benefits, medical conditions or types of risk covered, does the policy offer premium guarantees?
Look for a partner with simple and transparent product offering and remember that the cheapest is not always the best; what is key is the value for money that the policy offers.
Ensure that you nominate beneficiaries and align this to your will.
Today, financial planning is a whole lot easier, so don't wait for time to pass you by, make life insurance part of your financial plan and in doing so - part of your lifestyle! So this Mothers Day – celebrate with less worry and smile knowing that you are on your way to a secure financial future for you and your family. This can be one more way for you to still say 'I love you' when you are no longer there.
Reference/s: 1 http://www.eighty20.co.za