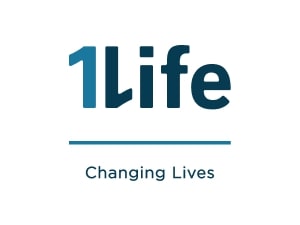 Life cover and funeral policies are there to make the lives of your loved ones financially comfortable when you are no longer around. Making sure that your beneficiaries know how to claim, and that your insurer has their correct details, will ensure your policy pays out quickly, giving them financial peace of mind.
We've identified the most common mistakes to avoid when naming beneficiaries, as well as included details on how to update your beneficiaries - let's take a look.
1. Not naming a beneficiaryYou can take out a policy and not name a beneficiary. This sometimes happens if you are busy with the questions on the application and don't know the full details of your beneficiaries – so you leave the beneficiary section blank intending to fill it in later.
If you don't send these details to your insurer, when you pass away, the claim will be paid into your estate. This will delay payments to your family and dependants (see below).
2. Choosing your estate as beneficiaryWhen you name an individual as a beneficiary, the full payment from your policy goes directly to that beneficiary. However, if the estate is named as the beneficiary, the estate will only pay your heirs when all your assets have been accounted for and debts paid. And there may also be costs associated. This means that the amount your heirs receive might well be less than it would have been if you had named them as beneficiaries.
3. Not telling the beneficiaries that they are beneficiariesWhen you name a person, or persons, as your beneficiary you need to tell them that you have a life or funeral policy, and that they are the beneficiary, so they can claim.
It's a good idea to also let them know where they can find the policy details and how to claim. Tell them where you keep your policy document which has details of your cover, the beneficiary instruction sheet that explains the claims process, and the claim instruction sheet which has all the details they will need when they claim.
When you apply for insurance you work with the insurer and, sometimes, a financial advisor. So, although the beneficiary is important - after all, the policy is to make sure they are financially secure - they aren't involved in the process of taking out a policy. They won't know about the policy unless you tell them. Remember that if your beneficiary doesn't know you have a policy, they won't know they can claim - which may lead to unnecessary financial difficulties.
4. Not giving your insurer all the details of the beneficiaryWhen you name a beneficiary include their first and last name, ID number, contact telephone and email address so your insurer knows exactly who they should pay the claim to and how they can get in touch.
If you don't know the ID number when you take out a policy, make a quick call to or message the beneficiary to get these details for your insurer so that you don't forget later.
Remember to ask your beneficiaries to let you know if their contact details change, or they change their name.
If you are naming more than one beneficiary, specify the proportion as a percentage of the amount you would like them to receive – for example 50%.
5. Naming minor children as beneficiariesIf you name your children as beneficiaries and they are minors (under the age of 18) this can result in a situation where your children don't benefit as you intended from your policy pay-out.
Unless you set up a trust, in most cases, the claim will be paid into the Guardian's Fund instead of directly to the children. The Guardian's Fund is a state-run fund set up to manage monies left to minor children and adult dependants. The rules of the Guardian's Fund can be quite restrictive and include the provision that only R250 000 of the capital amount left to the minor can be used for specific expenses until the age of 18, when they can receive all the remaining funds.
If you have named your children's guardian as beneficiary, the claim will be paid to the guardian. Be very sure that the guardian you choose can be trusted to carry out your wishes, because they can use this money as they see fit.
If you want to make sure that only your children benefit you need to name your children as beneficiaries and set up a trust in your will to administer the insurance pay-out. A trust is a legal entity that holds the assets on behalf of your children and is administered by trustees.

6. Not updating beneficiaries' detailsYour beneficiary might pass away before you, you might divorce or remarry and have more children. If this happens you need to name new beneficiaries.
Make sure you name the people you want to benefit from your policy as beneficiaries. Not doing so can leave the people you want to care for without financial means, and can also cause family squabbles, which can become very stressful.
Set aside some time each year to go through your policies and make sure your beneficiary details are updated. When you update your beneficiaries also check their contact details are correct.