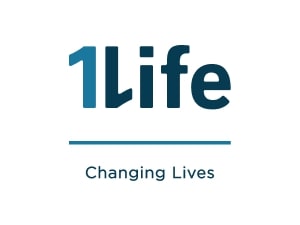 In the world of estate planning and the drafting of a will, there have been a number of unfortunate errors made in the past that we can learn from, especially from those in the spotlight. We should pay close attention to certain celebrities that have experienced problems with regards to their will and estate, to try and learn from their mistakes and ensure that we don't make the same ones. As Albert Einstein once said; "A clever person solves a problem. A wise man avoids it!"

Not writing a willIn 1970, famous musician Jimmy Hendrix died at the age of 27, without leaving a will. This created some issues as Jimmy had accumulated assets throughout his lifetime that were now unaccounted for. Reports show that an attorney managed his estate for 20 years before his father sued and finally won the rights to his music.1 This could have been avoided if his estate had been covered by a will.

A will ensures that your final wishes with regards to your assets are met, without the state, and in many cases, the tax man, having to get involved. You may think your estate is too minor to need a will but in South Africa, if you die without a will (known as dying intestate) your closest relatives will inherit your estate – basically if you don't have a will, the state will make one. If you are married in Community of Property and your estate is worth R125 000 or less, your spouse usually inherits all the property. If the property exceeds R 125 000 the balance over and above R 125 000 is divided between your spouse and your children – something to remember if you're a divorcee, separated or simply don't plan on sharing this with your spouse due to personal reasons.

Not keeping your will up to dateRecently, acclaimed actor, Phillip Seymour Hoffman passed away and his story was extensively followed in the media, due to the unfortunate circumstances of his death. However, even more interest was placed on the fact that he had not updated his will and estate plans since 2004.2 The problem here is that Hoffman had two children born after 2004, which means that the will only provides for one of his three children. This brings to light the fact that children from previous marriages or relationships can be at risk of not getting the proper consideration if someone they depend on, hasn't planned their estate. Whenever a major life event occurs in your life, such as a marriage, birth, divorce or death, it's imperative to make adjustments to your will and estate planning straight away. Once this is done, ensure that your documents pertaining to your will are kept by someone you trust.

Not getting it in writingBefore Marlon Brando's death, he promised his caregiver his house, but did not write it into his will.3 Although sentimental, a letter is not legally binding. So while you may intend to divide your estate equally, legally, it has to be recorded. This is especially true if you are leaving something to a non-relative, as the state will not likely permit distributions to a friend, or any unrelated person.

Not taking a rational approachIn 2007, hotel tycoon Leona Helmsley died, leaving $4 billion to charity and a $12 billion trust to her Maltese poodle, and - her grandchildren were left out of the will entirely. They disputed this and eventually received a small portion however, it is important to remember who will ultimately benefit from your will, and then plan accordingly. Remember to update your will when significant life changes take place such as the birth of a child or grandchildren, the purchase or sale of a house, etc. Always think logically and rationally when crafting your will.

Wills are a means of providing security to you and your loved ones. The topic may be emotional, but when the many advantages are considered, they far outweigh momentary discomfort. Careful estate planning is the best way to identify how your assets will be divided and who will receive the benefits of your hard-earned belongings, according to your wishes.
Reference/s: