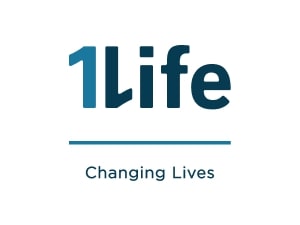 Why is it important to draw up a will?Death is never an easy subject to talk about and certainly for many people, planning for their own death can be unpleasant. The prospect of drawing up a will can seem daunting. However, as with any life event, it is important to plan for what this outcome could mean – especially if you want to ensure your family is not adversely affected from a financial perspective. As a result, drawing up a will should be viewed as your opportunity to have a 'voice' that will speak on your behalf after your death, ensuring that your wishes and sentiments for your family and loved ones are respected and understood. This is the document that will create certainty with your assets and financial intentions for your family.


What factors should consumers bear in mind when considering drawing up a will?
When drafting a will you can either make use of one of the templates available online or you can seek the advice of a specialist, for example; your bank, lawyer or personal financial advisor.
A will needs to comply with certain legal requirements to be valid. You need to ensure that you use a reputable company when drafting this document and that you sign this document once finalised.
Your will needs to determine how your assets should be divided. Therefore, it is important to nominate an executor or trustee to take care of this division and the sentiments set forward in your will.
You can appoint any person as the executor of your estate, but ensure that he or she is willing to act on your behalf – look for people whom you feel are honest and trustworthy and who have some financial understanding. You may need to also consider the age of a potential executor and whether or not they will outlive you.
If you are concerned about tax implications of your assets, please seek professional guidance, to help you with any taxes you might have to pay, for example estate tax or capital gains tax on properties are minimised and managed correctly.
What happens to a person's estate when no will has been drawn up?
In a case where a will is not drawn up, your assets may not be distributed according to your wishes, but they will rather be divided in accordance with the rules of the Intestate Succession Act. This means that there is a chance that people you do not want to inherit from your will do just that, by taking over some of your assets that were not intended for them, while those you believe to be the rightful heirs might end up with nothing. Furthermore, not having a will at all may cause delays in the wrapping up of your estate and incur additional costs, not forgetting the conflict it might cause in the family.
And in a case where a person is married and no will has been drawn up?If you are married you may feel that you do not need a will, and it is true that your spouse would automatically qualify to inherit if you died without a will. However, they wouldn't necessarily inherit everything you own – especially if you have children. It could mean that your family home has to be sold or even worse that your spouse has to sue your children to remain there. As a result, if you are married it is essential that you draw up a will to ensure your wishes for all your loved ones are accounted for and understood. In the case when you do not have children, your money and property may be split between your spouse, parents or your relatives.

How much can consumers expect to pay for a will? What are the costs involved?Times have changed. Previously, banks would draft a will free of charge. But now if you would approach a bank to draw up a will, you can expect to pay roughly R350 to R450 although prices range between R250 and R1000. Free wills are only available in certain circumstances – so look online for companies that offer this. However, whether free or not, the most important factor is that you get your will executed and that it covers your particular circumstances and you have the peace of mind that your wishes will be carried out in the event of your death.