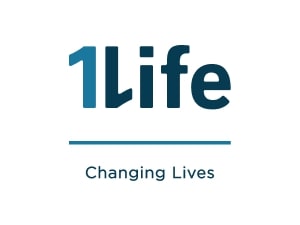 1Life supports male cancer survivors this #Movember
21 November, Johannesburg – This month, 1Life have launched a campaign encouraging male cancer survivors to share their journey through either testicular, or prostate cancer – the ups, the downs, the ins and outs, the good and the ugly. The aim? To get South African men to speak about, and share their experiences with male-related cancers. This will create a platform for men to further understand the disease, talk about it and to start removing the stigma attached to it.
"There is a collective understanding that South African men who have contracted such cancers, testicular cancer in particular, prefer not to talk about it. In some instances, it is perceived that those affected feel demoralised, 'weak' and unmanly opening up about this journey. Yet through sharing one's knowledge, experience and journey to recovery – coming together as males – support networks could be formed, encouraging others to get tested, look out for signs, and to live healthier lifestyles," says Laurence Hillman, CEO at 1Life.
The 1Life campaign has sought out 3 male cancer survivors who will openly share their journey and experiences with the brand's social media and blog followers. The aim of the campaign is to share some much-needed knowledge around male cancers, encourage conversation about the topic and increase awareness. Let's take a look at who these brave cancer survivors are:
1. Cameron Green, 42-year-old father of two, and owner of a digital marketing firm:
When Cameron felt that something wasn't right, he went to see a urologist, who confirmed he had testicular cancer. His wife has been his greatest strength, but he says that he also interacts with a network of survivors – and he believes that it's important to share experiences. He believes that it's very important for men to talk about their diagnoses and to let go of the stigma. Fathers need to have the freedom to talk to their sons about why the need to check and how to check. "The stigma serves no purpose other than to prolong the time frame of access to care with diminished possibility of survival," says Green.
2. Timothy Hart, 32-year-old firefighter and father of two:
A South African firefighter and testicular cancer survivor who campaigns for awareness about this disease, Timothy says that all men should know the symptoms and examine themselves regularly. He says that there is not a lot of support in South Africa, because guys don't like to talk about testicular cancer. "If you feel any lumps or pain or tenderness in your testicles, get yourself checked by a doctor. Women do it all the time for breast cancer. Men need to do it for testicular cancer too."
3. David Lucas, 60 – year- old small business owner & Cancer Association of South Africa Ambassador:
David knew that he should be going for a prostate exam every year after he turned 40, but he avoided going. When he went to see his GP for a different issue, a blood test revealed that he had prostate cancer. David now wants other men to know about the benefits of early diagnosis. A cancer patient has the chance to make things right. "People who are killed in accidents or from heart attacks do not have such an opportunity. Nobody can make their lives perfect, but a cancer patient can look at their life and make changes. From a spiritual point of view, it's done a lot for me – it's made me see my place in the world." His message to young people is: "Please get checked once a year. Early detection makes the difference."
To read their full stories, click here.
These four men have very specific messages to share, the most pertinent being: –:
Understand male cancers; the risk factors, who is more prone to it and the impact on one's life
Talk about it, share experiences, share advice and give more men the chance of survival
Gest tested early – in fact, did you know that if detected early prostate cancer survival rates are 98%? Yet, if detected late, the survival rate drops to 26%.
Know the symptoms, examine yourself regularly and seek help immediately if you are worried or if something just doesn't seem right.
"Cancer doesn't discriminate. It affects men of all ages and from all walks of life. For men, the diagnosis often comes too late which is why these four men have been outspoken about their cancer recovery journeys. – They are helping to raise awareness, helping other men to get diagnosed and treated early. 1Life's ethos is to change lives and we hope that, through this campaign, we are able to make a difference to the lives of South African men," concludes Hillman.
To view the full campaign visit the 1Life Instagram or blog page.