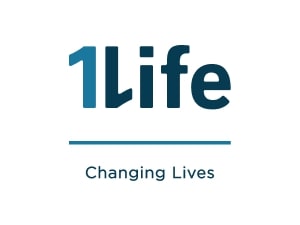 In April, South Africa celebrates Freedom Day to mark our first free and fair election 20 years ago. While South Africans might enjoy democratic freedom, far too many of them have yet to achieve financial freedom. "Financial freedom means freedom from debt and financial stress," says Laurence Hillman, MD of 1Life Insurance. "It means knowing that your family is financially protected and their needs taken care of." Here are the five steps you need to take to achieve financial freedom.
Budget: Draw up a budget listing your expenses and income and stick to it. If you are not sure how much you actually spend, check your bank statements or track your spending for a month. By learning to live within your means you avoid reaching for your credit card at the end of the month and spiraling into debt. You can also ensure that you pay yourself first every month and save the money you and your family need.
Financial planning: An independent financial planner can help you work out a detailed financial plan that takes into account your different savings goals. These include short term savings goals of up to one year for an emergency fund and medium term saving goals of three to five years for a deposit on a car or a home. Unit trusts, retail bonds and ETFs are ideal savings vehicles for medium term goals.
Long term savings goals of between 10 to 40 years would include saving for your children's education and your retirement savings. Remember that saving for retirement through your company's provident or pension fund is unlikely to be sufficient. You should take advantage of the tax saving a retirement annuity affords you and squirrel away as much as you can so that you don't have to compromise on your standard of living when you retire.
Debt: If you have built up a mountain of debt, you can still work your way out of it. Tackle your bills one step at a time and prioritise paying off the highest interest-bearing debt, such as your credit card and store cards.
If you are already in a situation where your debt is more than you can afford to repay, then it might be time to consider debt counselling. The NCR website has a list of registered debt counsellors that you can use. A debt counsellor will negotiate a reduced repayment plan with your creditors that will ensure you still have money each month to meet your living expenses.
Insurance: Insurance protects your belongings and your family from the risk of accidents, theft, illness and even death. Short term insurance covers your household possessions, car and cellphones and laptop. Long term insurance protects against the death, illness or disability of a family breadwinner.
Estate planning: Get peace of mind and have a valid will drawn up by an attorney. This will ensure that your family is provided for after your death and that your assets are distributed as per your wishes. When you plan your estate, you should also take into account the taxes that your estate will be liable for, such as capital gains tax (CGT), estate duty and any income tax that was owed by you.
Start planning and make the first step towards achieving your financial freedom today!
Do you want to improve your financial IQ and achieve financial freedom? Visit the 1Life Blog for great advice, tips and insights.