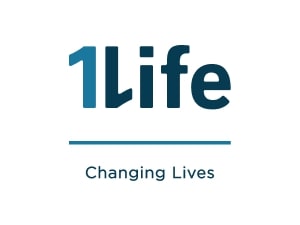 A recent study* undertaken by the Association for Savings and Investment of South Africa (ASISA) revealed that South African consumers are underinsured by an estimated R9.3?trillion when it comes to life insurance? That typically means that the average income earner is underinsured by R700 000, which can seriously impact the family finances should you fall ill, become disabled or pass away.
The reality is that too often people think the life or dread disease cover they have through their employer is enough when in fact it may not be.
Have you asked yourself whether you know what your company life cover offers you and whether it is enough to sustain you and your family in unforeseen circumstances?
What would happen to your cover if you resign from that company or are retrenched and unable to find work for a few months?
What if during this time you passed away or became disabled?
Most people haven't taken the time to research the amount of life insurance they should have by making use of online calculators, and then comparing the difference between this amount and what their company offers. This amount could be lower than the amount of cover a person should have, which would impact the financial stability of your loved ones, if they no longer had your income to rely on.
That is why we have compiled 5 helpful ways for you to determine whether the life cover offered through your company is sufficient to ensure the financial well-being of your family in the long run.
Does the cover suit your needs?The amount you are covered for is dependent on your life stage, how many dependants you have and your current financial standing. As such, a financial needs analysis will calculate exactly how much you need, and if it does indeed reveal that you need more than the cover you have through your employer, then you should obtain a quote to ensure that the additional cover suits your need.
What happens to your cover if you resign?If you are planning on changing jobs – or have just changed jobs – does your employer-based life insurance allow for portability? You need to check this to ensure that you do not have any gaps in cover should this not be the case. In addition, you need to find out what happens to your life cover should you get retrenched, if the company goes out of business or if your employment status changes, for example from full time to part time. In many cases such as these, you will not be able to keep your life cover. You may be able to change your policy from the group scheme to personal cover, however you will need to investigate if there would be a premium increase, additional underwriting and changes to the benefits.
Does the policy provide cover for additional members?Most of the time, the cover you have through your employer only pays out in the event of something happening to you, but will not provide any benefits or pay-outs should something happen to a member of your family. It is important to check this as there are policies that will allow you to add additional members, to ultimately provide the financial support needed if something were to happen to any member on the policy, not just the policyholder.
Are there restrictions on benefits?When it comes to the benefits offered through your group life insurance, have you considered what you are getting – other than your usual policy pay-out?
Do you have funeral cover as part of the life policy, or does the life policy include a benefit to help you cover immediate expenses such as funeral costs?
Are you able to add more than one or two beneficiaries on your policy?
Does your provider offer you the ability to cover your children for dread diseases?
Another aspect to keep in mind is to see how easy it is to make amendments to your policy and if your insurer will provide advice and evaluate your needs to ensure that you and your family have the right cover.
Furthermore, have you considered what the restrictions are on your benefits and how these may impact your family - how long would you have to wait for the pay-out and will you be paid out in full or are there restrictions placed against this?
Does your cover take your personal circumstances into account?Group schemes are often conducive to the benefit of the company not the individual, which means that your premium and cover may not be best suited to your needs and pocket. Additionally, how well does your employer's life insurer know your current life status? Have they considered whether you only need life cover or other cover such as dread disease and disability cover? Shop around to find out what you can get for the money you are paying – you might very well find that you can get so much more bang for your buck with an alternate insurer.
A person is allowed to have more than one life insurance policy based on aggregation of cover which uses your total income over your employable years to determine a maximum amount of cover. So if your employer is only offering R500 000 cover and a financial needs analysis reveals you need R2 million, it would be a good idea to take out that extra R1.5 million through a reputable insurer, or less depending on your affordability.
Having the right type of cover is important, but it is also critical to ensure that you have peace of mind – knowing that you and your family will be financially stable if one of life's uncertainties occur. Check your cover today – it could change your family's life!
*www.iol.co.za:Risk cover gap exposes families to ruin