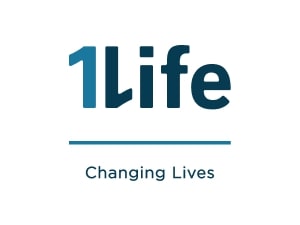 It is well known that physical activity can improve various aspects of one's health as well as reduce the chances of contracting diseases. The annual Move for Health Day encourages all South Africans to take responsibility for their health, by engaging in cost effective physical activities such as walking, playing soccer in the park or even just mowing the grass.
In fact, a new study has claimed that just 30 minutes of exercise five times a week could drastically reduce a person's chance of contracting illnesses including cancer, heart attacks or strokes, as well as dementia. So it comes as no surprise that the World Health Organisation launched the 'World Move for Health Day' which aims to promote physical well–being and encourages all of us to take responsibility for our health, by engaging in physical activities that can be cost-effectively incorporated into our everyday lives.
As one of the 20 most overweight nations in the world, we can't only lay blame on bad eating habits, as a lack of physical activity also plays a big part in our health. In fact, an analysis, combining the results of 31 studies on physical activity and breast cancer, found that the women who did the most physical activity had a 12% lower risk of developing breast cancer compared with the least active women. Women also face greater health risks, as research from Lancet Laboratories has found that 7 out of 10 women compared to 4 out of 10 men, have significantly more body fat than what is deemed healthy.
This Move for Health Day, 1Life encourages all South Africans to increase their physical activity to improve their overall health which can also improve their savings because healthier people tend to save on medical costs and pay reduced premiums on their life insurance policies too!
Remember that becoming physically active doesn't mean purchasing expensive equipment or signing up for a gym membership. It could be as simple as:
Walking, cycling or running everyday around your garden, office or neighbourhood
Going hiking on weekends
Purchasing at home exercise DVDs
Downloading a fitness app that provides you with exercise sets to complete in a few minutes
Taking up a challenge with friends, such as 30 day abs or 100 squats a day
Creating your own boot camp in your garden and inviting friends to join in once or twice a week
Mowing the lawn or cleaning the house
Taking a walking tour of your city on weekends
Getting into the habit of taking your dogs for a walk in the mornings or after work
Signing up for once-off trail runs and night races – these are fun as well so you won't even notice your exercising
Although living a healthier lifestyle can help minimise certain risks of contracting a dread disease, it is important to protect yourself and your loved ones financially should you face a life changing event such as illness, injury or death. It is advised that you invest in life, dread disease and disability cover from as early as possible - waiting until you are older could mean you will pay significantly higher premiums due to the increased health risks that come with age. If you have a pre-existing condition that can be improved through a lifestyle change, ask if there is an option to decrease your premiums if your health improves.
Dread Disease and Disability cover should also form part of your "health" cover. For example, should you contract breast cancer, the expense of reconstructive surgery may very well be covered by medical aid, but many women require trauma counselling to get through the emotional strain that the treatments and therapies can result in. Dread disease cover can provide funds to cover these kinds of expenses. In the scenario that you are unable to work while undergoing treatment, the dread disease pay-out can provide you and your family with finances to continue to pay the bills during that time. Long-term insurance policies are designed to help you focus on the recovery process without worrying about the financial implications, ensuring that you and your loved ones can maintain or accommodate any lifestyle changes you may experience.
This Move for Health Day, practice healthy lifestyle habits of your own, be a positive role model to those around you and ensure that you take the necessary steps for your peace of mind knowing that you and your family will always be financially protected. Mark the 10th of May in your diary and make the commitment to Move for Health!