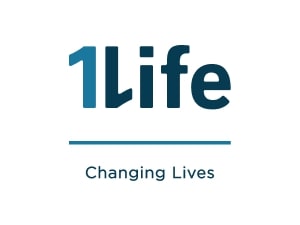 From the 1930s through to the 1950s, adverts promoting the enjoyment of tobacco were commonplace in the media. In fact, smoking was considered so normal, that advertising campaigns in the '50s featured physicians who assured consumers that smoking was not only safe but highly enjoyable too.

It wasn't until 1964 that US Surgeon General Luther Terry announced the findings of a report concluding the link between lung cancer, chronic bronchitis and cigarettes. Following this, cigarette advertising around the world was banned, albeit slowly, and people began taking notice of the warning signs and health risks of smoking. But almost 50 years later, it's estimated that globally over one billion people,1 that's approximately 1 in 7 people, still smoke, and in South Africa, an estimated 8 million people are addicted to cigarettes.2

The 31st of May is World No Tobacco Day, instituted to highlight the health risks associated with tobacco use and to advocate for effective policies to reduce tobacco consumption. On the local front Finance Minister Pravin Gordhan has again imposed "sin taxes" on tobacco products, however the question still remains: is it really going to stop people from smoking, or prevent people from starting?

Smoking starts off as a personal choice but soon becomes an addiction, and telling people to "simply quit" often does nothing more than aggravate them and they end up smoking more frequently. Giving cigarettes up is a personal choice and change cannot be forced through threats or trying to instil fear. The decision to quit is easier for some than it is for others; those with an addiction to cigarettes will struggle more than a casual smoker. Once the decision to quit has been made, those supporting the quitter should help make the process easier to endure by being as supportive as possible and positively reinforce the reasons for quitting.

One of the greatest motivating factors to quit should be for yourself as well as well as the health of those around you. This is especially true if you are the bread winner as your health directly impacts your ability to work, your earning potential and consequently how you provide for your family – this is of course ultimately why we work; to prosper, to make sure our families are provided for and to maintain the lifestyle they have become accustomed to.

What would happen to your family if suddenly they were denied a major source of income due to a smoking related illness? Not a pleasant thought – but the truth is that if you or your partner had to pass away, your family would possibly be surviving on only one income. And that one income would probably not be enough to cover all your expenses, such as school fees, groceries, medical aid, the bond, the car and any other debt incurred.

If you are a smoker, then perhaps now is good time to think about the impact your smoking has on you and your family. If you are ready to quit, then investigate the various means of doing so to find the method that suits you, you won't regret it! However, whether you are ready to quit or not, it is always a good idea to take out life insurance, as well as dread disease cover to ensure that your family is protected from the financial impact of the possible consequences of smoking. We know certain habits are hard to get rid of, but ensuring that you and your family will be financially secure if the worst were to happen may the peace of mind you are looking for.
Reference/s: