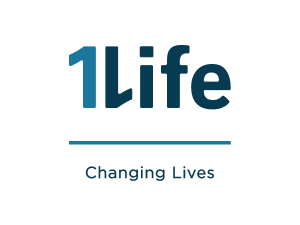 1Life survey reveals 84% of South Africans are expected to create generational wealth!
As the South African economy continues its sluggish growth trajectory, too many South Africans are struggling to make ends meet. If we look at the recent unemployment stats released, this is only going to get tougher – coupled with mounting pressure to both support families and create wealth.
To make matters worse, the results of a recent survey underscores that wealth generation for future generations is something which is profoundly misunderstood or there is a lack of means to build a sound financial legacy for future generations.
The survey illustrates that 77% of South African consumers do not have generational wealth, with 61% either having no idea, or a very vague one, on how to create it. This, coupled with the fact that 84% are expected to create it – as well as a dwindling ability to find employment - means we are facing a grim reality. This is according to the 1Life Generational Wealth survey which aims to understand how empowered South Africans are with regards to the right knowledge and tools to build generational wealth*.
"The good news is that 91% of respondents believe that the creation of generational wealth is important," says Carol Mazaka, Consumer Director at 1Life. "As a country we have a fundamental responsibility to support this and while we drive ways to foster employment as a nation, we also need to create a new generation of consumers who are focused on doing just that. Forget Gen X, Gen Y, Gen Z, and think Gen W – empowered, awakened individuals where building generational wealth starts with me and starts today!"
The 1Life research has again highlighted a core gap in financial literacy in South Africa but more importantly, has demonstrated the fact that just because South African consumers don't have generational wealth, doesn't mean they don't want it and in fact, more and more of them are taking control of this.
The survey showed that 69% of respondents are optimistic about creating a sound financial future and that many of them have, or are planning to, build such wealth. For example, 41% have a life policy in place, with 25% planning on buying property.
1Life has indicated that the six key pillars to building generational wealth are more than just land and businesses being passed down and, while a fundamental part, there are other areas that are key to such wealth including: investing in the stock market, investing in a child's education, taking out life insurance and improving one's own financial literacy.
"There is no doubt that despite financial inequalities, today's consumers are financially awakened – they represent the dawn of a new age of South Africans who want to do more, be more and give more and there is great opportunity to enable them to create and help build the financially savvy generations of the future. Most importantly it starts with educating consumers that they don't have to have millions or even thousands to start creating generational wealth – one small step at a time is what it takes," continues Mazaka.
"However, they need to get the fundamentals right – building on the six pillars and ensuring that the 70% that don't have a savings plan in place and the 33% that are not in control of their finances – can gain control and build this up."
"It truly is time we talked about generational wealth, how to generate it, protect it, maintain it and why so many of us still don't have it! By taking ownership and enabling consumers to truly say 'it starts with me' and understand how to really build it through things like Truth About Money and financial education, we will create future generations that are further empowered, financially savvy and, simultaneously, drive down poverty and inequality over years to come," concludes Mazaka.
*Generational wealth: is defined as assets (land, business, education, housing, etc) passed down from one generation to the next, either as an inheritance or while the family member is still alive.
About 1Life
1Life, owned by Telesure Investment Holdings, is a registered life insurer and financial services provider. Launched in March 2006, the company provides straightforward and convenient long-term insurance solutions optimised to create the perfect plan for all South Africans, that's tailored to every client's need, affordability, and life stage. 1Life believes that financial solutions should change lives, not just the situation that clients find themselves in, and they have made Changing Lives the cornerstone of their business ethic. They pride themselves on being South Africa's first truly direct life insurer, which has now diversified into a multi-distribution insurer.