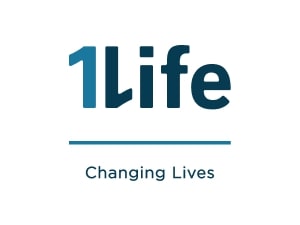 With all the Women's Day celebrations taking place this month, now is a very good time to highlight the financial role that women play in their families. Whether they are the breadwinner, or contribute equally to the household, don't underestimate the value the woman provides.
In fact, many couples don't fully realise just how reliant they become on each other financially, falling into an almost false sense of 'financial security'. However, perhaps now is a good time to ask what would happen if a household that shares salaries suddenly lost one income?
The truth is that many people don't factor this into their financial planning, and are often caught short when life does throw a curve ball.
Let's look at a practical example of how an average family of four can become largely dependent on a combined income contribution.
For the purpose of this experiment, we have two middle-to-upper income earners and two dependants under 7 years old. In this household, the mother brings in around R30 000 per month and the father brings in another R20 000.
| | |
| --- | --- |
| Female income per month: | R 30 000 |
| Male income per month: | R 20 000 |
| Total income: | R50 000 |
| | |
| --- | --- |
| Groceries | R 5 000 |
| School fees for 2 children | R 5 000 |
| Vehicle 1 | R 6 000 |
| Vehicle 2 | R 3 500 |
| Bond - R1million2 | R 9 000 |
| Municipal accounts | R 4 000 |
| Short-term insurance3 | R 3 500 |
| Retail accounts | R 2 000 |
| Landline | R 500 |
| Cellphones x2 | R 1 000 |
| DSTV6 | R 740 |
| Fuel | R 3 000 |
| Entertainment | R 3 000 |
| Total | R46 240 |
With this budget in mind, imagine the mother in this family dies. While the emotional implications would be unbearable, the cost of replacing her financial contribution is more than most families could ever afford - in this case in particular the other partner would essentially be accountable for just under R30 000! While the family can of course cut back on "nice-to-have's", such as entertainment, they will still battle to make ends meet on one salary.
The reality is that the partner left behind won't be able to carry the financial burden alone, unless there were plans in place to mitigate this sudden loss of income. So while it is not a pleasant conversation to have, a discussion on how you can avoid this kind of situation is worth having with your partner.
The question to pose and answer realistically is: "what would happen to your children if you could no longer care for them due to an accident, disease or even death – would they still have a good education, as well as the lifestyle they have become accustomed to?"
While not high on many families' agendas, long-term insurance is one of the best ways to make sure that your family does not have to manage a financial crisis when there is a sudden loss of income due to death, disablement or diagnosis of a critical illness. This is even more pertinent if you have debt in assets such as houses and vehicles, as leaving the repayments will result in higher payments and interest over time.
As a parent, it's your responsibility to consider the "what ifs." You baby-proof your home, buy a car seat for your vehicle and keep the number for poison information on speed dial. Think of life insurance like this as well - you buy it, with the hope you never have to use it, but the consequences of not having it could be financially devastating.
Life insurance should not be seen as a grudge purchase, but as invaluable peace of mind. The right life insurance will provide you with solutions that ensure your children's schooling, tertiary education and general well-being are looked after should you die, by mitigating possible other financial risks that follow the loss of a spouse's income as a result of death, disability or a dread disease.
When looking at life insurance possibilities, take note of where else you can invest or save money; some life insurance companies offer insurance and investment opportunities. Ensure that whichever company you choose, they offer you not just insurance for your current situation, but that it is able to adapt with you as you experience significant life changes. Like buying a home or starting a family, your life insurance will need to adapt to your new responsibilities to ensure that you and your family will be taken care of if something were to happen to either of you.
The right cover will provide you the assurance of knowing that no matter the circumstance, you will ensure a brighter future for your family, so that they have the opportunity for a better future; now isn't that life changing?
Notes
1 Bond repayment calculated using Standard Bank online Finance Calculator
2 Amount calculated using insurance aggregator Hippo.co.za
3 DSTV Premium package with extra view