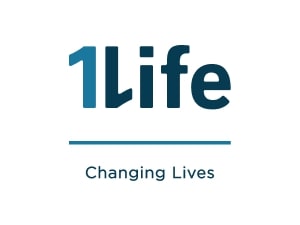 High Blood Pressure also known as hypertension currently affects around 6.3 million South Africans.1 Blood pressure refers to the force of blood pushing against the artery walls as it moves through the body, just like too much water being pushed through a garden hose can damage the hose, having high blood pressure could cause serious damage your healthy arteries.

This World Health Day on 7 April 2013, the World Health Organisation has chosen to focus on the associated risks of high blood pressure - considering that one in three adults worldwide is effected by this problem. According to the organisation, high blood pressure increases your risk of heart attacks, strokes and kidney failure. Research has even found that if left uncontrolled, high blood pressure can also cause blindness, an irregular heartbeat and heart failure.2

People who stand a higher risk of having high blood pressure include:
The overweight or obese
Smokers
Those who have a family history of high blood pressure
People who eat foods high in sodium (salt)
Those who don't exercise
People who consume excessive amounts of alcohol
By making positive changes in your lifestyle choices you not only reduce your risk of illness, but you will also qualify for more cost-effective life insurance premiums. Ultimately, getting into shape and leading a healthy lifestyle makes 'sense' and 'cents'. Quitting smoking, eating low-fat foods and exercising regularly, can lower your risk of high blood pressure, which ultimately, directly affects the cost of your monthly life insurance premium.

This World Health Day opt to make a healthy decision and check your blood pressure, at your nearest clinic or with your local GP. During the test an inflatable cuff, attached to a measuring device is strapped around the upper region of your arm and then inflated. You will feel a tight squeeze – but it is not a painful one. Your pressure is released and your doctor can give you your reading. The optimal blood pressure reading is lower than 120/80 where as high blood pressure is 140/90 or higher.3

While checking your blood pressure – you shouldn't overlook the type of life insurance cover you purchase. While surviving a stroke or a heart attack is no small feat, you also have to keep in mind the financial impact this might have on your current lifestyle Dr Barnard, the famous heart transplant surgeon once said that you are more likely to survive a major health crisis than you are to die from it, but, having survived, your cost of living will be greater than the cost of dying.4 As a breadwinner with dependnts, you need to ensure that your family is protected financially if you ever fall ill and are unable to work. Dread disease cover, is a type of insurance that pays out when the insured suffers from a disease such as a stroke or a heart attack, whether it is life-impacting or life-threatening, as defined by the insurer.

You need to understand the crucial role you play in securing your family's wellbeing, by making decisions that aim to reduce the level of risk you are exposed to. Do your research; make positive lifestyle changes; speak to your GP and take the diagnosis you receive seriously. Remember high blood pressure is preventable and treatable through the right information and regular check-ups.
Reference/s: 1http://www.heartfoundation.co.za
2 http://www.who.int
3http://www.bloodpressureuk.org
4http://www.iol.co.za