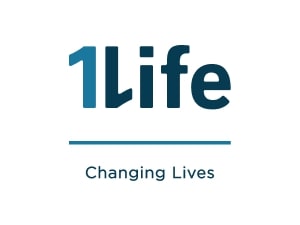 According to the World Health Organization (WHO), physical inactivity worldwide is estimated to be the primary cause of approximately 21 to 25% of breast and colon cancers, 27% of diabetes and approximately 30% of heart disease diagnoses.
So it comes as no surprise that WHO launched the 'World Move for Health Day' which takes place on May 10th. Through this initiative, WHO aims to promote physical well–being and encourage all of us to take responsibility for our health, by engaging in cost-effective physical activities that can be incorporated into our everyday lives.
It could be said that a lack of physical activity is a direct result of the world we live in, where often, unhealthy habits are created early on because of a lack of education. These habits are then passed onto future generations, such as over-indulgence in sedentary activities like television, video games and computers. In South Africa, our lack of physical activity is a serious health concern, where according to The Heart & Stroke Foundation,1 over a quarter of South African men and almost half of South African women are physically inactive!
This Move for Health Day, 1Life encourages you to increase your physical activity and thereby improve your overall health. This improvement will not only lead to an improved physical situation, but ultimately an improved emotional and financial situation as well - because healthy people tend to save on medical costs and pay reduced premiums on life insurance policies.
Technology comes to the rescue
Wearable technology (small, electronic products you wear on your body) has gone mainstream. These products, such as pedometers and watches synchronised to cell phones, are designed to provide a more complete picture of your health and fitness. These devices help you track your heart rate, monitor the amount of steps you take and come with apps that monitor your calorie consumption – wearable technology is said to be the future of fitness, so use it to your and your family's advantage.
If your children have console games, or you are looking at buying a console game, look for products that support more active gaming where the player is required to go through the actual motions when playing. Exercise and fitness programmes are also available on these types of consoles.
There are a great variety of apps available for smart phones and tablets that can be downloaded and used to start or enhance your own training regimen.
Make small lifestyle changes
Develop active parking habits – always park further away from your destination.
Walk to the shops for the paper, milk or bread.
Take the stairs instead of the escalator or lift.
Offer incentives such as pocket money for active jobs that your child assists with, such as walking the dog or washing the car.
Take a 30 minute walk after a meal.
Find time to spend doing fun activities together, such as walking in the park, going for a swim or riding a bicycle. Keep an eye out for fun walking/fitness events that the whole family can take part in.
Sign up for the gym and do evening classes together, such as spinning, pilates or yoga.
Reassess or reconsider how healthy your policies are
As you review your lifestyle and engage in more physical activity, review your life policies as well.
If your health status changes, i.e. you start smoking or you are diagnosed with a chronic illness, you need to tell your life insurer so that they can update your policy accordingly and ensure that the policy will pay out when needed.
Even if you are healthy, exercise every day and eat well, it is a natural process that as you age, you encounter more health risks. Waiting until you are older to purchase a life, dread disease or disability policy can mean you will pay significantly more when you apply for the policy.
If you have a pre-existing health condition, ask if there is an option to decrease your premiums if your health improves.
Dread Disease and Disability cover should also form part of your "health" cover. If you are diagnosed with a life threatening illness, there's no denying that it will impact other aspects of your life, including your financial well-being. With this kind of cover, it will assist with lifestyle costs. For example, after cancer treatment, one may be reliant on domestic help such as hiring a private nurse, where without cover this may not be an option.
This Move for Health Day, practice healthy lifestyle habits of your own, be a positive role model to your children and ensure that if you were to become terminally ill or pass away from a disease, your family would be protected. Mark the 10th of May in your diary and make the commitment to Move for Health!
Reference/s: