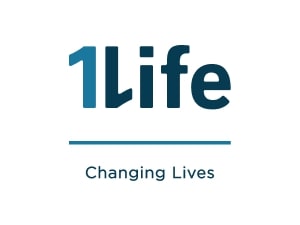 Statistics indicate that 42% of South Africans had funeral cover in 2021, down from 53% in 2019. This is surprising if we consider the fact that the pandemic spiked claims, as well as fears of death the world over and impacted the funeral insurance market and claims environment significantly. However, many of the consumers who did not have funeral cover sited affordability as the main reason. It is such insight that reiterates the misconception that funeral insurance is a product for the less wealthy. However, if we look at the world we live in – this couldn't be further from the truth.
Let's simply look at the stats…
ASISA released insights that there were over 1.5 million claims across funeral, life and credit insurance in the industry between 1 April 2021 and 30 September 2021 with the value of benefits being paid out coming in at a massive R92-billion. There was also a notable drop in policy lapses.
The reality is that the cost of a funeral starts at around R15 000 and can go over R100 000. Even if you are at the upper-end of the earning spectrum, let's be honest… a R100 000 funeral can set most people back. But it's not only the cost of the funeral. Besides the emotions of losing a loved one, the rising costs involved with funeral planning is a financial burden for families who don't have a funeral cover in place - with some families often getting themselves into debt to cover the funeral costs. Funeral cover goes beyond the actual funeral and in many instances, the benefits that are associated with that cover create an additional buffer for the policyholder.
In addition to this, the way in which people buy funeral cover has changed and changes in local legislation has opened up a new category of funeral policies that cater specifically to the more affluent – offering cover of up to R100 000 and providing the Financial Adviser a critical opportunity to tap into this market. And the beauty of it all is that a client can make use of various funeral plans/cover amounts that taps directly into their larger financial portfolio and plan so that if they don't want the more 'affluent' type cover, they have the opportunity, through some insurers, to buy flexible amounts of cover for themselves and up to 16 additional family members.
But funeral cover is not just about cost of premium or cost of funeral for that matter, it's about speed and efficiency. Financial Advisers also need to remind their clients that while they may have the money to simply cover this expense, estates can take a long time to wrap-up causing financial constraints for the people left behind – an unnecessary pressure when dealing with the emotions of losing a loved one. Further to this, once you have provided your client with the advice and direction to consider funeral cover, it is also critical that they choose cover that pays out quickly as this too can create financial burdens and pressure. Things like the ability to make a claims decision within 3-minutes on funeral claims, through robotic automation technology – which we launched in 2019 – is critical to the funeral buying process - ensuring they have immediate access to their money.
As Financial Advisers, it is within our power to guide our clients and ensure that their beneficiaries are not left carrying the financial burden. This holds true for affluent or mass market clientele.
What is interesting however, is that we are already seeing this shift in the funeral market. Over the past two years, we have seen a significant increase in the life and funeral insurance space. During Covid-19 we saw a 46% lift in intermediated funeral sales and in fact, today, we are still seeing claims figures that are 20 – 25% higher than pre-Covid-19 levels. Similarly, while there has been substantial growth in the mass market, the combination of life and funeral product sales in the more affluent market is seeing a higher sum assured indicating that funeral is NOT only for the mass market but certainly, the affluent market is showing promise in this space.
Death does not choose a social class, gender, race, or religion – it is one of life's certainties and therefore, as advisers it is our responsibility to instill a culture of correctly preparing for funeral costs – costs that clients can mitigate eating into their family's future wealth by simply considering funeral insurance.
1Life Insurance Ltd (Reg No. 2005/027193/06) is a licensed Life Insurer and Financial Services Provider (FSP No. 24769)