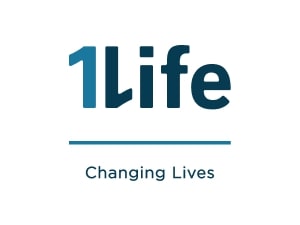 It's a Friday night, the 3rd week of the month, and your friends have just invited you to come out for a few drinks, which you immediately agree to – even though you have no money left in your bank account, have resorted to rolling around in neutral to conserve the last few fumes of petrol in your tank and cycling seems like the next option if the petrol price increases again.

And yet, the allure of socialising with your friends still reels you in. You try to set yourself a budget, but end up spending way more then you planned. Then it hits you, you get into a new mindset of "you only live once", and the night commences with you forgetting about your finances and swiping your credit card.

The DiagnosisThis is just one example of many life situations that are affected by FOMO – or Fear of Missing Out – and it is wreaking havoc with financial wellness. It is a modern anxiety where you fear that somewhere, someone could be having more fun than you right now. FOMO affects many around the globe and although prevalent amongst the youth, it is also effects older generations, where it might not be the bar you scared you might miss out on, but it may be that new restaurant, family braai or movie you have to see. In the South African environment today, FOMO is going into dangerous territory, considering the lack of financial literacy and information on how to manage our finances, accompanied with the great income disparities between rich and poor, where often many may end up living beyond their means to "keep up with the Jones'".

Overcoming FOMOTo get out of this behavioural pattern, you need to train yourself to get into the habit of saying no. If you have set a budget because you want to pay off your credit card, and you've already exceeded your allotted amount for eating out, then you need to exercise the self-restraint needed to stay home, however difficult it may be for you to decline that really expensive food tasting festival. There will be other dinners, and if they are your friends, they should understand that you aren't always in a financial position to attend everything you are invited too.

Another lifestyle change includes disconnecting from the social world of Linked–In, Facebook, Pinterest, Twitter and emails, because these social platforms have accelerated the rate of FOMO cases. With all the event invites and postings, you may feel even more left out or guilty if you aren't liking, joining, RSVP'ing, 'favouriting' and following all that you come across.

Once you can identify the difference between what is vital and what is nice to have, you will be able to delay the immediate gratification – whether it be booking tickets to another beer festival or that impulse buy on your last shopping trip that can do massive damage to your finances.

Realising what you actually spend on a monthly basis on entertainment by keeping a record will possibly answer the question as to why there doesn't seem to be any money at the end of the month.

Lifestyle tweaksMaking small lifestyle changes can go a long way in helping you manage your budget and ensure that you don't live beyond your means. This can include things like: doing grocery shopping online to save petrol and prevent spontaneous buying, using comparative price sites to ensure you're getting the best deal, opting to implement electricity-free days or finding inexpensive ways to have fun with friends, like having a picnic.

So many people choose to live beyond their means for the immediate gratification and have a blurred barrier between the definition of 'wants' and 'needs'. Luxuries like eating out weekly at fast food joints, signing up for cellular contracts that are unaffordable and driving vehicles that are nice to look at, but that they are unable to maintain financially. Small lifestyle tweaks will go a long way in helping you achieve true financial freedom, by delaying this immediate want and rather saving for it for the day you can actually afford it.

Money is earned through work that requires both time and energy. As the years go by, decisions about how you manage your finances will affect all aspects of your life. If you can kick the FOMO habit and develop healthy financial habits that include setting monthly budgets and running a savings account, you will be able to plan for future expenses or unexpected emergencies' when they arise. This is a way to truly learn the value of your money and utilise it effectively.

Remember, YOU make the decision – freely. It's a great position to be in!

Visit www.truthaboutmoney.co.za for tips and tricks to manage your monthly spending habits!