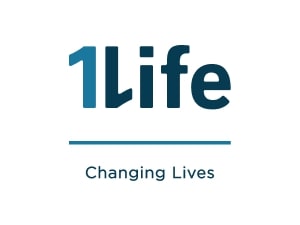 It is said that the flu experienced in the UK this year was 3 times deadlier than the previous season! Scary isn't it – especially if we consider that influenza travels across countries, and South Africa is a mere month away from Winter.
Each year there is the dreaded debate that does the rounds – to vaccinate or not to vaccinate against the flu, with many people having varying views. However, the reality is that we never know what type of strain is going to hit and so, especially given the UK's strain, we believe that vaccination plays a vital role in controlling the spread of germs and ensuring that one does not pick up flu strains from other people.
Facts about the flu vaccine
The vaccine is usually available around March/April (So you need to get onto it right now, for those who want to get it done)
It takes two weeks for the vaccination to become effective and as such, it is important that you and your family are vaccinated before Winter kicks into full swing – preparing ahead of time and safe guarding your family from the dreaded flu.
Contrary to popular belief, the flu vaccine contains inactive viruses. This means that it absolutely can't give you the flu.
Anybody, older than 6 months old can be vaccinated and it is advised that if one person in the home is vaccinated, all people should be, to ensure there is no spread of germs. However, people over 65, pregnant woman, children up to the age of 5 years old, those who have weakened immune systems and those who work in highly populated environments are most at risk to contract the flu. Therefore, it is important that anybody falling into this category is vaccinated.
The reality however, is that some people just don't like the idea of vaccination and therefore, we have given a few extra tips to help people avoid contracting flu, including:
Tips for the non-vaccinators
Lifestyle changes: get good rest, manage your stress, ensure you exercise regularly, drink plenty of water and eat lots of fresh fruit and vegetables
Cleanliness: Make sure you wash your hands frequently, clean frequently touched surfaces and cough into a bent elbow
It is also important to make sure you avoid contact with sick people and, very importantly, that you stay at home when you are not well. Avoiding the spread of germs is important – especially when not vaccinated.
So, if you are planning on having a flu-free Winter, now is the time to get the flu vaccination, live a more health conscious lifestyle and take proactive steps to manage your health this season!