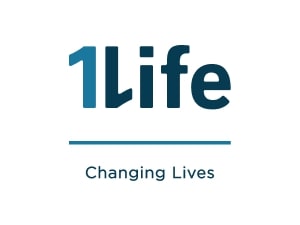 Did you know that an estimated 39,4% of households in South Africa are headed by women?1 That means that over a third of the household decisions, are made by women, reiterating the fact that personal financial planning - of which managing a household forms a big part of - needs to take priority.

While financial planning can seem daunting, what needs to be remembered is that the long-term benefits of proper financial planning can help a woman with a variety of financial aspects in life.

If we consider that 44.3% of females in South Africa live with their children2 - certainly one of their main financial responsibilities will be their children, their education and monthly expenses. As a result, financial planning becomes a serious requirement – as it not only allows you to account for your family requirements today and into the future, but a well designed and properly implemented financial plan can enable women to become more independent.

Many reports state that South Africa has a poor savings culture, but the fact is that women simply cannot afford not to save. The high divorce rate3 (20 980 in 2011), job uncertainty and the fact that women tend to live longer than men (life expectancy4 for males 57.7 and 61.4 for females) makes it vital for women to become involved in all areas of financial planning.

But, where does one start to develop a financial plan? Women are often bombarded with advice from family and friends, books and workshops that can often lead to an information overload – where you end up feeling more lost and uncertain than ever before.

The specific life stage you are in will also affect your decisions.

For example, if you are a stay at home mom, you may feel that you are not contributing financially, but in fact stay at home moms play a huge financial supportive role in ensuring monthly household finances are managed correctly, that their children's required daily and school expenses are undertaken and accounted for as well as more social family aspects like; planning and managing the family's holiday, Christmas present spend etc. Most times, stay at home moms are directly involved in ensuring the family is well taken care of financially, should anything happen to herself or her husband – this means life insurance and education policies are undertaken, stored safely and reviewed yearly.

Further to this, women in relationships who may be bringing in half of the monthly income could find their roles/ being more focused around managing the monthly savings, long term investments and managing the family's risk. An example of this, many women take control of budgeting and saving ahead of time, understanding bond payments and car re-payments – all of which have to be accounted for should anything happen to themselves or their partner. Often in this role, significant interest is placed in ensuring adequate insurance coverage is in place for health, disability, automotive and home to protect yourself and your assets.

In some instances, you may be the breadwinner or even a single parent. In this case, savings and protecting your current and future income may prove higher on the agenda than any other financial considerations. In this role, as the sole provider, managing and planning around financial products; like income protection, disability cover and of course life cover to protect your income and accumulated wealth becomes more of a focus - so that in the event of your death or inability to work, your family is left with a sound financial foundation to maintain their lifestyle.

At the end of the day - as a 2013 women, no matter what role or opportunity you are faced with - we should all put some time into growing our financial knowledge and understanding risks that may threaten our financial stability, while also being able to have the freedom to spend disposable income as we want on that occasional splurge.

If you are earning an income, saving and investing, while running the household and you have some money to spare, why should you not be able to spend your money on what makes you happy?
Reference/s: 1http://www.ecdlc.org.za
2http://www.statssa.gov.za
3 http://www.statssa.gov.za
4http://www.timeslive.co.za