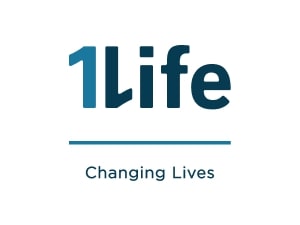 This Fathers Day, on 16 June, we look to celebrate and honour fathers - the providers who touch and influence so many aspects of our day to day lives. Whether you are happily married, divorced or a widower, your roles and responsibilities deserve recognition. Strong as you may be, Fathers' Day is when you, as a father, get to relax and feel appreciated for the role model that you are.

You play a vital role in providing for your family's future. Hence you strive to provide and care for your families while you are alive. As you celebrate with your family this Father's Day, have you considered your responsibility to provide for them should you not be around anymore? There is no doubt that the sudden death of a parent can cause great pressure on a family – both emotionally and financially. Making sure that your family's financial future is protected in the event of your death through life insurance is vital and should never be seen as a grudge purchase – rather see this as your gift to them.

How life insurance can safeguard your family's future:

Obtaining the right life cover in the event of your death will provide your family with a sound financial future. Take for example, life cover that includes an accelerated funeral benefit, which will go a long way towards covering the high costs often associated with the arranging the funeral of a loved one, or immediate cash needed in the first few days after death – so that your family won't have to worry about the financial and logistical arrangements in their time of distress. Added to this, the correct life insurance policy will also ensure you have provided for any future costs related to settling any outstanding debt as well as the ongoing living expenses your family will incur. Lastly, and most importantly, it will ensure that your children's schooling, tertiary education and general well-being is kept intact should you die.

Today, financial planning is a whole lot easier than it used to be - so don't wait for time to pass you by, make life insurance part of your financial plan and in doing so - part of your lifestyle! This Fathers Day – celebrate the fact that you can feel reassured about their future today so that you will have one less thing for you to worry about tomorrow. Through this small gesture you can still say "I love you" to you family even when you are not there.