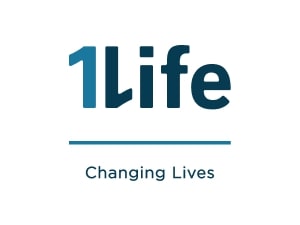 By 1Life, in support of #Movember
When it comes to cancer, most people think 'it will never happen to me'. Well the reality is that one in six men in South Africa are likely to get cancer during the course of their lives - so if you think of yourself amongst 5 friends, one of you could be affected. Scary, isn't it? However, without the consideration that it 'could happen to me' there is a reluctance to purchase, or even consider the benefits of, dread disease cover. The value is not often recognised until it is too late. Yet such cover is the very thing that will not only ensure you get the right medical care, should you be diagnosed with such a disease, but will also ensure that your family's lives are not financially atffected as a result.
To understand the importance of dread disease cover, a good starting point is to consider the costs of cancer. Will your monthly salary – bearing in mind you may not be able to work any longer – and your current savings, be enough to get you to good health and, very importantly, ensure your family's financial needs are still met?
While considering the medical costs of a disease such as cancer, you also need to strongly consider the lifestyle costs and other unforeseen costs that are not as obvious.
Today, cancer care is no cheap exercise. Should you decide to have treatment, or you are advised by your relevant doctors that it is required, it can range from about R650 – R2 500/month (hormone therapy), R50 000 - R140 000 for surgery, R112 000 for 6 weeks of radiation treatment, all the way up to R140 000 for 6 cycles of chemotherapy. What's more, is that the latest drugs on the market can have price tags of up to R1 million per treatment.
Furthermore, there are other important costs that come with having to deal with a cancer diagnosis. For example, diet – cancer patients usually need to ensure they follow a particular, healthier diet which can mean higher grocery costs, transport costs – you may need to rely on paid-for cab services to get you to your treatments each week/every other day and, of course, what about home care – some patients aren't able to get by without a live-in carer, which can cost between R3 500 – R7 000 per month or more.
All these costs add up and ultimately lead to pressure on the family's finances if there is no additional financial support.
So how then can you address this? The best thing to do is to think "it COULD happen to me" and to plan now for the possible eventuality. Firstly, make sure you know what your medical aid cover/plan provides in this event. But beyond that, there is no doubt that additional financial means will be required. Therefore, you should consider dread disease cover and how this can change your, and your family's, life - in the event that you find yourself in this unfortunate and life-changing circumstance.
By taking out a dread disease policy one is able to gain the following benefits (provider dependant):
Make funds available if you need to live on a reduced income while you recover or to pay medical costs not covered by your medical aid;
Access to quality medical care – especially out of hospital expenses;
Cover basic living expenses while you are recuperating;
A dread disease policy pays out a tax-free lump sum if the insured person is diagnosed with one of the illnesses listed in his/her policy document;
A dread disease might mean a reduced life expectancy. Your pay-out gives you the funds you need to work less, or even stop working completely, and spend time with family members without worrying about medical bills;
By having a policy in place and using it to provide for your treatment and lifestyle needs, you do not need to dig into your family's nest-egg – ensuring that, should you no longer be around, your family are not left in an unstable financial situation.
If we consider that we will witness a 78% increase in cancer patients by 2030, then there is no doubt that each man out there should be considering what impact a disease such as this can have on both emotional well-being and continued health. But more than this, one needs to consider the potentially massive, negative and long-term impact on the household finances. While you may not have cancer now, it is important to decide whether you can afford not to have dread disease cover later!
To read male cancer survivor stories click here or visit the 1Life Instagram page.