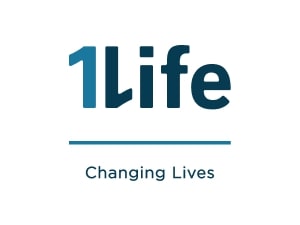 Desperate people do desperate things when they need money, from filing fraudulent medical aid claims, to committing a number of crimes in order to make fraudulent life insurance claims.
Unfortunately, as fraud attempts ramp up, life assurers are becoming stricter and more vigilant in clamping down on claims where policyholders are not keeping to the terms and conditions of their life insurance policies. In fact, last year, death benefit claims to a value of R178.8-million were declined, of which 65% were as a result of fraud and non-disclosure, according to the Association for Savings and Investment South Africa (ASISA).
Therefore, when making an effort to take out life insurance, it is of vital importance that you ensure to understand the terms and conditions that apply, as well as that, as a policyholder, you meet your monthly payment obligations. Should one not take the necessary precautions in this regard, it is possible that your family's insurance claim could be declined – leaving them high and dry. To avoid this, here is what you need to take into account to best ensure, from your side, that your claim is not declined:
Non-disclosureWhen you take out an insurance policy, the onus is on you to provide the insurer with as much information as possible, so that the company can correctly assess the risk it is taking when it insures you. For example, if you regularly engage in activities that are considered high-risk, such as bungee jumping or abseiling, you should disclose this upfront.
If you fail to do so and you die while engaged in such an activity, your life insurance claim can be declined on the grounds of non-disclosure. Of the complaints to the long term insurance ombudsman in 2013, 113 related to claims declined due to non-disclosure and only 16% of these complaints were resolved, wholly or partially in favour of the complainants.
What you can do: It may seem irrelevant but be pedantic about how much information you supply to the insurer upfront. Don't overlook details, no matter how trivial they may seem.
Pre-existing conditionsIf you take out a life insurance policy after you have already been diagnosed with a serious health problem, the insurer has the right to exclude that condition. For example, if you had to have a bypass operation on your heart before you took out your life insurance policy, the policy would exclude heart attacks. So, if you died from a pre-existing condition or a heart attack, your policy would not pay out. Don't make the mistake of thinking that life insurers will not check. If a company suspects that you had a pre-existing condition, it will ask your medical practitioners for all your health records.
What you can do: Take out life insurance while you are still young and relatively healthy. In some cases, insurers may even cover such pre-existing conditions. It is worth making enquiries with several different insurers to find the best cover for you. Be honest about any pre-existing conditions you may have, even if you don't think it is a serious condition.
Lapsed policiesCheck the fine print on your insurance policy. If you miss a certain number of payments, your insurer will lapse the policy. This means that the policy will cease to exist and you will no longer have cover. The number of premium payments that you can miss before a policy lapses varies between insurers. In some cases, the policy will lapse if you miss just one payment and in other cases, you have to miss three consecutive premium payments before the policy lapses.
What you can do: Set up a debit order for your life insurance premiums to ensure that you never miss a payment and ensure that your policy payment is a top priority and that there is money to cover the debit order each month.
Taking out a life insurance policy to provide for your family after your death is just the first step. Do your homework so that you can ensure that the policy will actually pay out when you die and so that it is not a wasted expense.