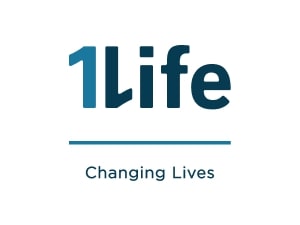 Recent research conducted by 1Life, showed that 36% of respondents would consider lapsing a disability policy. This figure, coupled with the fact that there is a R14.7 trillion 1 disability cover insurance gap in South Africa, is concerning as it indicates that consumers either don't understand why this is a key consideration, or they don't see disability cover as an important part of their insurance portfolio.
It also shows that consumers may not realise that there are a vast number of life events which could lead to disability. These include: dread diseases, critical illnesses, risks from their line of work, vehicle accidents or even hobbies just to name a few. In addition to this, we have noticed that consumers very often assume that disability cover falls within their life cover – which is not always the case.
As a result, it is up to the industry to not only educate the market around the different types of cover available and ensure that these are tailored to their affordability, but also to simplify disability cover. It is important that insurers continue to drive forward new offerings and innovative ways of incorporating this cover into a customer's larger portfolio. We need to ensure that clients are not underinsured, and that we are making disability cover as much of a priority as we do other types of insurance cover. As an industry, disability cover is a vital part of consumers financial planning, as the impact of a disability drastically impacts one's ability to work and earn an income as well as cover any lifestyle changes. However, the consumer view seems to be rather different.
This is a symptom resulting from there being very little innovation and education within the long term insurance market, in making one disability offering more compelling than the next, by offering lump sum and monthly options that cover monthly expenses if one is unable to work. The opportunity for greater innovation lies in how the range of insurance products are being structured and packaged to cater to the consumer's needs. Such innovation, combined with affordable cover options, is key to making disability cover accessible to the market. A greater answer in protecting South Africans and their loved ones lies in structuring financial plans that cover a person for a range of life events – not merely limited to life cover, but where disability cover as well as dread disease cover becomes a key component - while considering the customer's affordability.
Disability cover should be considered from a young age to ensure that one can protect their lifestyle once they start their earning an income, which may include the payment of a lump sum or monthly payments in the event of a disability. Features of this policy should include immediate cover for accidental disablement, no requirement for medical check-ups (other than an HIV test), no premium increases for a designated period with an acceptable premium increase percentage annually. While the specifics of these benefits and the cover from insurers may vary, choosing an insurer you trust is a critical consideration when it comes to protecting oneself and their family from life's complications.
One of the main reasons consumers may not have the right cover is because they don't understand their needs and the solutions available to them. One way of addressing this is for insurers to offer a free advice and financial needs analysis. Certain insurers offer this online or telephonically, which helps assess a client's needs, helps them understand the cover they need and offers a plan that can meet their monthly budget.
Products should not be sold in isolation, but should be seen as part of a range of different types of cover that clients need. The future is uncertain, and people shouldn't have to choose between the likelihood of different risks that might present themselves.
Responsible financial services providers need to deliver tangible solutions that don't over-extend consumer's budgets while still ensuring that they are correctly insured for life's uncertainties, with cover they understand and can afford.