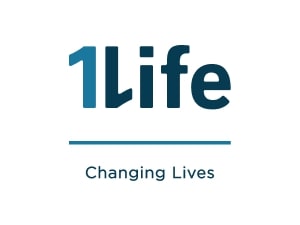 According to the CANSA association, an estimated half of all South African children who contract a form of cancer are never diagnosed – due to a lack of knowledge regarding the causes and symptoms of cancer – and once diagnosed, families often struggle to cope with the devastating emotional and financial implications.
"Unfortunately we can't predict the future," says 1Life MD Laurence Hillman, "however we can have a strategy in place through the provision of adequate resources such as a good medical aid, a financial plan and long term insurance cover like a dread disease policy specifically for children.
"With this past September being Childhood Cancer Awareness Month, I encourage all South Africans to take the time to ensure that that they put the above provisions in place so that they can offer their children the best possible care should they be diagnosed with cancer."
Often when a child contracts a form of cancer, the cancer is already in an advanced stage reducing the odds of successful treatment and making the disease one of the most overwhelming things for a family to have to deal with. In South Africa, according to the National Cancer Register 2007 report, Leukaemia is the most diagnosed cancer in children, followed by Hodgkin's Lymphoma for boys and Kidney Cancer for girls. Unlike adult cancers, many childhood cancers are not linked to lifestyle or environmental risk factors, which makes the disease even more maddening, as there is little one can do to reduce the risks.
Catching cancer earlyEarly signs of cancer are usually very minor, like stomach flu or an ordinary bruise. However at the chance of becoming overly neurotic, what specific warning signs should you keep in mind?
According to Cancer.Org, parents should keep an eye out for the following, which could be early warning signs that need to be checked out by a professional. Keep in mind that even if your child is experiencing some of these symptoms, it doesn't automatically mean they have cancer, which is why a doctor's opinion is vital in diagnosis.
Unusual lumps or swelling
Unexplained paleness and loss of energy
Easy bruising
An ongoing pain in one area of the body
Limping
Unexplained fever or illness that doesn't go away
Frequent headaches, often with vomiting
Sudden eye or vision changes
Sudden unexplained weight loss
What else you should keep in mindIf your child has been diagnosed with cancer, the only thing you want to do is ensure they get the best treatment possible. However, have you considered how you will pay for this treatment as well as the extra expenses that come with the illness such as transportation, specialist consultations, treatments that aren't covered by medical aid and child care for other children in your family? In some instances you may even have to take unpaid time off work or resign because of treatment schedules – which can leave a serious dent in your family's monthly income – not to mention a shortfall to ensure your child has the best care and treatment.
Dread disease cover is one of the best ways to make sure that your family is able to manage the financial implications if your child is suddenly diagnosed with cancer, and will help ensure that they receive the best possible treatment in conjunction with medical aid cover. Start now by looking for cover that provides you with the option to protect not only yourself from dread diseases but one that takes your children into consideration too.
One thing that makes an absolute difference with a disease like cancer is it being caught early, which is the message that Childhood Cancer Awareness Month underpins. While awareness and early detection is key – foresight in relation to financial planning and additional cover is also needed for complete peace of mind.