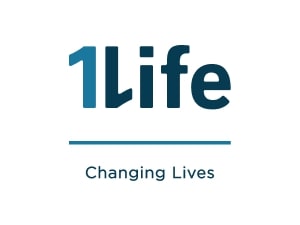 Did you know?
Cervical cancer is the second most common cancer among South African women
It is the leading cancer among black South African women
1 in 42 black women are diagnosed with cervical cancer
Cervical cancer is responsible for the deaths of over 3 000 women in South Africa every year1
With these statistics in mind and September being Cervical Cancer Awareness Month, 1Life is encouraging all sexually active women to get tested now and every year, because if you are diagnosed with a dread disease such as cervical cancer, it is not just the emotional implications, but the financial ones which can be disastrous for both you and your loved ones.
In fact, you will have two battles ahead of you: one is to get well, the other to stay solvent.. Having a good medical aid will go a long way with conquering the first battle, while a dread disease policy will help with the other costs that medical aid won't cover.
The case in South AfricaOften caused by the human papillomavirus (HPV), cervical cancer is preventable, yet still highly prevalent in our country, with an estimated annual incidence five times higher than in developed countries. For many women the disease goes unnoticed until the cancer affects nearby tissue and organs; only then do they realise there might be a problem.
This is all the more reason to raise awareness of this disease and the fact that it is preventable, through a simple yet effective vaccination. The vaccine was introduced – free of charge by Health Minister Aaron Motsoaledi – and rolled out to various schools across the country. The aim of this vaccination programme is to prevent young girls, up to the age of nine, from contracting HPV. The government is unable to cover the costs for all women to get the vaccination, so they encourage girls from age seven to 25 to have the HPV shots, which are given as a set of three doses over six months.
More about Cervical CancerThe cancer affects the outer layer of the cervix, a cylinder-shaped neck of tissue that connects the vagina and uterus. At first small changes begin in the epithelial cells where, over an extended period of time, the cells may become cancerous and grow out of control, invading nearby tissue, including the uterus, vagina, bladder and rectum.
It is important to get tested and to know your cervical cancer status, so that if you are found to have abnormal cells you can be treated while the cancer is still in its early stages. Women put themselves at risk by missing their routine test because they are either too busy or embarrassed, but a pap smear every two years can prevent cervical cancer in up to 90% of cases.2
Taking extra measuresWhile medical check-ups and vaccines are recommended, nothing in life is guaranteed, which is why it is important to have a dread disease policy in place. This will help you maintain your standard of living and cover your fixed overheads if you are diagnosed with a dread disease. Remember on top of your ongoing daily living expenses, you may also face additional bills, such as home care, child care, food supplements and over-the-counter medications not covered by medical insurance.

Explore your dread disease options carefully as some companies offer cover specifically for women with additional benefits that cater to their needs.
It is alarming how common it is for a woman in her early 20s to be diagnosed with an illness such as breast or cervical cancer; however the statistics highlighted prove that nobody is completely immune from disease. This Cervical Cancer Month, take some time to learn about the disease and how to prevent it as best you can. Make that appointment to have a pap smear, and consider factoring dread disease cover into your financial planning to give you ultimate peace of mind.
References:
1 SA targets cervical cancer with HPV vaccine campaign
2 National Cervical Screening Program