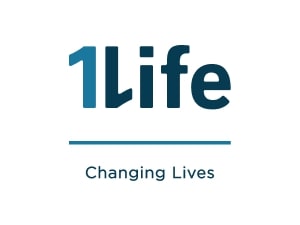 Today, when the average life expectancy of a South African is only 54 years old, compared to persons of other countries where life expectancy reaches 70 years or more, there is no doubt that planning for the needs of your loved ones in the event of your death, should, be a priority. This makes life insurance a necessity.
Life insurance is a means of protecting your family's financial stability and maintaining the lifestyle that they have become accustomed to after the untimely event of your death. While, dread disease and disability cover protect you from the financial implication of serious disease or injury. Life insurance also helps fulfil any financial obligations that you may leave behind, without burdening your family or guarantors. You have to ask yourself how your family would cope financially if you became critically ill, disabled or if you suddenly passed away?
Life insurance will replace your income as the 'breadwinner' in order to continuously support your family. The lump sum pay-out can be used to help settle any outstanding debt and/or pay for estate duties on a home or business and provide your loved ones with financial support during one of the most difficult times of mourning. Taking out a life insurance policy therefore isn't a question of "should I?", but rather "when should I?" and "how much cover do I need?"
Simply stated, while life insurance may not provide immediate gratification –therefore you may not see the need of taking out a policy today – but what if the unthinkable happened today?
The ins-and-outs of life insuranceThere are a number of life insurers in the local market, however, as life insurance is a long-term insurance product, it should be thought of as a long-term relationship. This relationship may one day change the lives and wellbeing of your chosen beneficiaries. As with any long-term relationship, it is critical to choose a reputable insurer that is that has a strong track record in the insurance market as well as a good claims record. This company should also be trusted to support you and your beneficiaries, and deliver on the policy benefits effectively.
In addition, you should look for a life insurer that makes interacting with them simple, affordable and convenient, one that gives you the flexibility to deal with your personal insurance needs via your channel of choice. Direct life insurers, like 1Life for instance, do not take a one size fits all approach. They provide their customers with personal control of their financial needs and provide cover to suit your life stage.
When looking for life cover, it's all about understanding how much life cover you need to cover any outstanding debt or to support your loved ones when you are no longer around. Price can also be a factor. Consider if the benefits of your cover are at a reasonable monthly premium. You should also choose cover that is easy to understand, convenient and affordable.
Most life insurance companies will offer either whole life cover (for the lifetime of the policyholder) or term contract (where cover remains in place for a specified period). Additionally, most life insurance policies have premium guarantee terms, where the premium is guaranteed not to increase for a period of time. There are also pure risk products where a premium is paid for the risk cover only. Some older life insurance products also have an investment component. So, ask questions to ensure that you understand what these terms mean and the implications of your decisions.
Choosing a life insurance cover really should depend on your current life stage and what your prospective needs may be.
Some quick tips for choosing your life insurance cover:
Know your budget - it is crucial to know just how much you can afford to pay on your monthly premiums as this will also help you stay up-to-date on monthly premiums, today and in the future.
Know your life worth – it is critical to know what your worth is and to purchase life cover that would facilitate the maintenance of this worth – as far as possible – in the event that you become disabled, fall ill with a dreaded disease and/or your death.
Do your homework - search around to understand what different life policies offer and how they will benefit you and/or your beneficiaries. Make sure you ask questions around the value of the cover and if medical examinations are required - asking the right questions will ensure that you get the best value for your money. Many life insurers now also provide online quotes and the functionality to buy cover on your cell phone.
Nominate your beneficiaries - life insurance pays out cash to nominated beneficiaries and if you have more than one, your policy should offer you an option to allocate a percentage of the cover amount to each nominated beneficiary, as long as the tallied percentages equal 100% of the total cover amount.
Simple investment solutionsRecent statistics show that despite having one of the highest coverage's in the world in terms of pension fund membership and contribution levels, only 10% of South Africans retire with adequate funds.
The importance of whole of life insurance and retirement plans must also be stressed to the youth of South Africa, because they make up a large portion of the population. South Africans need to be educated on the rewards and benefits of saving for retirement from an earlier age to ensure that they build enough of a portfolio on which they can retire comfortably.
Although retirement plans may be more expensive initially, the additional cost may be worthwhile if the policy makes sound investment sense in terms offering a savings and retirement annuity, or provides you with long term cost effective cover should your health circumstances change. By planning well ahead, being prudent with money and implementing the sound advice of a good independent financial planner, people can ensure that they maintain a decent standard of living during their retirement years.
In general, whole of life policies will be cheaper in the long run than other payment patterns where the premiums escalate more frequently. There are also a variety of investment options available to individuals and families, so it is critical to understand what monthly premiums you can afford and look for a provider that is able to tailor solutions to support your financial wealth goals.
The value of being "moneywise"Money is earned through work that requires both your time and your energy and as the years go by, decisions about how you spend your money will affect all aspects of your life. It's important to develop healthy financial habits that include setting monthly budgets and maintaining some form of savings. In fact, committing to a savings plan is critical, even if you are only putting a small portion of your monthly salary towards your savings that you may have access to when an unexpected expense arises rather than reverting to some form of debt to gain access to immediate cash.
Furthermore, being able to delay immediate gratification has a direct impact on your financial success in life. An example of this is the marshmallow study where 4-year-olds in a nursery school were offered a selection of marshmallows. They were told they could either eat it immediately, or wait a few minutes and get two. The "marshmallow study" found that kids who knew how to delay gratification at age 4 where inclined toward higher test scores and social capability.
Imagine how many adults wouldn't be able to wait a year to get R1 000 versus getting R500 today. Exercising self-control means you won't be so quick to buy things using credit. You'll be able to save money towards a retirement or for a rainy day.