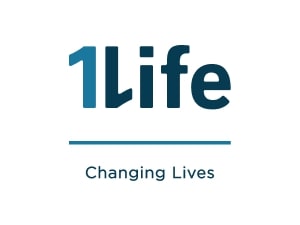 Gone are the days when life was just about living for the moment and not worrying about the future. Today, when the average life expectancy of South Africans is only 54 years old,1 compared to other countries, where life expectancy reaches 70 years or more, there is no doubt that ensuring that loved one's needs are planned for when there is a death in the family should be a very real consideration. However, with the amount of funeral covers available in the market, sometimes it's difficult to work through all the jargon and understand what funeral cover actually gives your family, as well as what you should be looking for to make sure your family is protected during this emotional and stressful time.

As we know, planning a funeral can be emotionally stressful for any family, and that's without having to worry about the financial implications of a death. As such, deciding to take out a funeral policy is the first step to ensuring that you and your loved ones will be able to afford a respectable funeral when there is a death in the family. Choosing the right policy, however, can be tricky. With a number of funeral insurance policies available in the local market, it is important to not only consider what cover is on offer for a dignified burial, but also what range of benefits the chosen policy will provide - to support your family and positively impact their lives during this time of mourning.

So, to help you in choosing an affordable funeral policy that will provide the right benefits for you and your family, here are some easy to follow tips that you can use as a guideline:

1. Know your budgetIt is crucial to know just how much you can afford to pay on a monthly basis as this will help you to choose a policy that you will be able to commit to over your life time. Without this knowledge you may end up paying more than you can afford and falling short on your payments. This means you could lose out on any benefits when your family needs them. Knowing your budget will ensure that your monthly premiums are always up to date.

2. Know your family needsFuneral policies are there to assist you and your family in the event of a death to plan a dignified funeral, while still making sure that your loved ones have some financial support over this time. It is therefore important to know what your family's needs are and to choose a policy that will look after those needs – as not all polices offer family benefits beyond paying for the funeral. So look at which policies would provide your family with much needed extra's, for example, a grocery benefit to support the family for a short while or a policy that can assist in paying for your children's education fees or even assist in any special repatriation needs that the family will have after your funeral – as all of this will still need to be taken care of, even if you are no longer around to support your family.

3. Discuss this with family membersLike any other important decision that needs to be made, taking up a funeral policy is something that should be discussed with the whole family to ensure that everyone is happy with what the policy will provide. It is also important to ensure that your family members know how the policy works; they understand the benefits they will receive as well as how they can claim when the need arises. It is also important for your family to know where your documents are kept, so that they may find them easily in the event of your death as the principal member.

4. Do your homeworkWhen purchasing a funeral policy it is important to do your homework. Search around to understand what funeral policies offer and how they will benefit you and your whole family – make sure you ask questions around the value of the cover, the benefits offered at no extra charge, if medical examinations are required and if any of your family members or spouse can be added to the policy. By managing your search and asking the right questions it will ensure that you get the best value for your money.

Give your loved ones the peace of mind to know you have taken care of any funeral arrangements and that they do not have to worry about the financial burdens over this time – let them celebrate your life.
Reference/s: