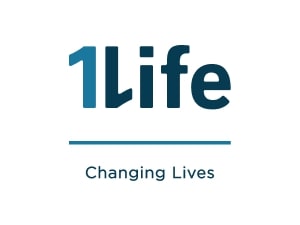 With the World Cancer Research Fund recently ranking South Africa as having the 50th highest cancer prevalence 1 in the world, it's time for us to begin educating ourselves on the disease.

This World Cancer Day, the focus will be on "Debunking the Myths" that surround Cancer, with the aim of improving our understanding, and dismissing misconceptions about the disease.

Myth 1: We don't need to talk about CancerIn a country like ours, there has always been a high unemployment rate which undoubtedly causes stress for families, especially for breadwinners in larger family units. If a person is able to find employment, having to stop working for health reasons is thought many don't want to contemplate.

Many people choose to carry the burden of being sick alone, going through treatment and all that accompanies it, without telling their colleagues or even their own families. Cancer remains taboo and people diagnosed may not even fully accept that they have the disease. Of course being diagnosed with cancer is personal, however it is also often mentioned that sharing a burden makes it that much easier to deal with. Managing Cancer alone for fear of losing your job should not be something that anybody should have to go through.

You may decide to discuss your health situation with your manager, but request that the information be kept confidential, this controls what information is discussed with other people.

It is also clear that having access to good healthcare, as well as cover for dread disease and disability is a necessity, as the costs associated with cancer greatly impacts life at home and at work and in some cases the high costs of cancer treatment and absence from work can impoverish families.

Myth 2: There are no signs or symptomsIn many cases, early detection and undergoing the right treatment for cancer can improve your chances of survival. You may have noticed a lot of media attention around Testicular, Cervical and Breast Cancer awareness specifically, as these are three of the most preventable cancers. Encouraging early detection and treatment of this disease amongst young adults and teenagers is paramount, as is prevention in the case of cervical cancer where there is a vaccine available.

In South Africa, addressing the social inequalities in access to treatment are slowly forming part of the health department's agenda and immunisation against cervical cancer will start in February 2014, with the roll-out of the Human Papillomavirus vaccine to 420,000 young girls in grade 4.2

"Even with an early stage cancer diagnosis, treatment and recovery can be a long and even debilitating process. During this time you might not be able to work, and perhaps even suffer side effects of treatment. Besides having to cope with the emotional and psychological trauma of cancer, the side effects of treatment can have a dramatic impact on your normal day-to-day activities and your ability to take care of your financial obligations.

Myth 3: There is nothing I can do about CancerBusting this misconception is equally important and involves the continued adoption of a healthy lifestyle. According to the World Cancer Day Organisation,3 prevention is the most cost-effective and sustainable way of reducing the cancer burden in the long-term. By incorporating good and healthy habits as part of your lifestyle, a third of the most common cancers can be prevented. These habits may include not smoking, not abusing alcohol and/or other substances, maintaining a healthy and nutritional diet and exercising regularly.

South Africa was placed third globally among the world's most obese nations last year, where being excessively overweight is strongly associated with the onset of cancer. In fact, about 15% of cancer cases 4 are linked to systemic inflammation, when white blood cells invade fat tissue, which is the body's way of reacting to too many fat cells.

While living a healthy lifestyle is no guarantee that you will never develop or be diagnosed with a dread disease, it is a step in the right direction and can reduce risks associated with such diseases. You can also reduce risks with insurance, which can assist you in making provision for the expenses not covered by your medical aid plan, so you don't need to use your savings, sell off your assets or burden your family.

Myth 4: I don't have the right to cancer careThere are disparities in cancer that exist between the developed and developing world, which South Africa is seen as being in between. For example, in some rural areas there is a continuing battle by the public and cancer groups campaigning for improved treatment facilities, while people in private care are treated with the best procedures in place.

According to World Cancer Organisation,5 over 85% of the 275,000 women who die every year from cervical cancer are from developing countries. This should never be the case, because just as cancer does not discriminate against age, race or societal background, neither should the care that a person receives.

A cancer diagnosis is something that no one wants to plan for, but maintaining your family's quality of life is worth planning for, which takes not only accepting the disease as a reality and addressing it head on, but also realising it takes some serious financial consideration.

Having the right dread disease cover in place will give you peace of mind, knowing that you and your family are covered should the worst happen, whilst still being able to celebrate your life. This is the peace of mind I believe every person should have access to.
Reference/s:
1 http://www.womenshealthsa.co.za
3 http://www.worldcancerday.org