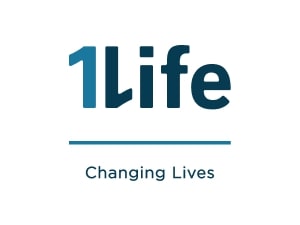 Wealth is such a strange concept, as it does not always mean the same thing for each person. Of course, we know the concept is important, everyone wants to protect their family's financial future, but often people are just trying to focus on smaller steps, like getting rid of debt or trying to save a little money each money for a special occasion or an unplanned event.
Generational wealth is more than this, it means working towards a financial plan that allows you to leave some money behind for your family. Just imagine if your parents were able to do this for you – set money aside for your education or leave a family home behind - how your own opportunities would have changed and enabled so much more for your own financial journey and wellbeing? Given the numerous ways generational wealth can be undertaken, it can seem daunting – but it shouldn't be.
So how do you start saving money for your family – which is money you won't need to use during your retirement? Well, the first step is to take advantage of life insurance. This gives you the ability to protect your family, should you no longer be around, and, when planned correctly, will ensure your family has enough to manage if they lose you – to make those house or pay for monthly school fees. 1Life Pure Life Cover has been designed for this, with just one phone call, no paperwork, or medical examinations – and just a HIV test – it will give your family a tax-free lump sum paid out to them, should you pass on.
Many people today still believe that having funeral cover in place is enough to protect their family. However, a dignified funeral for a loved one can be expensive, especially when you consider transport, funeral parlor, and burial costs, as well as catering for guests. And yes, a funeral policy, like 1Life Funeral Cover, will pay out quickly, with qualifying claims settled in as little as 3 minutes – and this means the bereaved don't have to worry about money for funeral and related expenses. However, when considering how to plan for your family's financial future, remember, you don't have to pick between life or funeral cover. This can be done through one policy, namely 1Life Pure Life Plus, where both a lump sum will be paid out to your beneficiary, such as your spouse, as well as covering funeral costs of any family members you add to your policy. All with the ease of paying one premium.
Additionally, it is important to remember that when you start to create your plan for your generational/family wealth, remember to share these details with your family, so they understand your wishes and plans for the family. Of course, this is why a will is so important, but here too, your family needs to understand the terms of your will and why you have taken certain decisions.
However, today it's just as important to teach your family how to manage money, aspects like never spending more than you earn, or the value of paying off debts so little to no interest is accrued or being money smart, as some of the best lessons to pass on. Of course, if you are worried about how to manage money or need any further assistance, you could always sign up to Truth About Money, which is free to all successful applicants, and will help you take control of your finances and make informed financial decisions. In fact, involving your children and passing along any financial know-how you have learned, over the years, is another smart way to create generational wealth – and they too can sign up and get assistance with their own financial education.
Don't let a lack of planning or communication get in the way of your family time or future family plans – you have one life, so use it well.