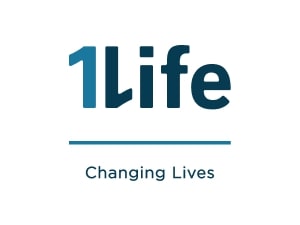 We hear statistics about breast cancer all the time, often not really taking them into account, until we are personally, or someone we know becomes affected by it, and only then does the message seem to hit home. One such example is that of Angelina Jolie, who came from a family with a history of disease and decided to test herself for mutations related to genetic abnormalities (which increases a woman's risk of developing breast cancer). After testing positive, she made the brave decision to have a full surgical removal of both breasts.
Although we don't know Angelina personally, being one of Hollywood's most recognised celebrities may have made the disease more real for many women around the world. Perhaps one of the reasons the news also shocked women was because of the misconception that breast cancer only affects older woman, whereas Angelina is only 39 years old.
Angelina's bold move not only generated media attention, but more importantly drove a lot of women to get tested for the gene. Following a trend now known as the Angelina Effect - a study based on data from 21 centres, has revealed the effect was not only immediate, but also long-lasting, with the rise in referrals continuing long after the announcement was made.
With October being Breast Cancer Awareness Month, we look to Angelina's story with a view to the lessons that it may hold for South African women. As many reports have shown – regular self-examination, getting tested early and adopting healthy lifestyle choices assist in lowering your risk of being diagnosed with the disease. However, as unpredictable as the world we live in is, this may not always be enough. We also need to understand the importance of proactively insuring ourselves based on the specific risks we face, including planning for the possible physical, emotional and financial turmoil the disease can cause.
Statistics show that 1 in 29 South African women will be diagnosed with breast cancer. Along with all the difficulties associated with its diagnosis, treatment and recovery, this cancer often causes financial implications too, as it can severally impact your ability to earn an income and pay for unexpected costs that medical aid might not cover.
In conjunction with this, while treatment is now much more effective, the costs are high and patients are often forced to take extended time off work to recover – this part of managing the disease is not portrayed in the media or by celebrities. These costs can make it difficult to keep up with payments and household bills, especially if the patient is single and doesn't have a second income to rely on.
This is why planning for any eventuality is vital. The experts tell us that you need at least six months income saved up to help if you are unable to earn a salary, however in order to manage unforeseen costs, insurance such as dread disease cover can prove to be essential.
Unlike medical aid that pays directly to medical providers, dread disease cover pays the affected person a lump sum amount that can be used to replace the lost income; and with no restriction on how this amount should be used, it can cover day-to-day living expenses, special diets, supplements and the other types of non-medical treatments, such as acupuncture and experimental treatments, not covered by medical aids.
What should you keep in mind when looking for a policy such as this?
Look at the number and type of medical conditions covered by the policy
Look for products which include cover for early-stage cancers and not just advanced cancers.
Make sure you are happy that the pay-out would cover your costs
4Look for added value benefits such as cover for your children.
As with any illness, pre-emptive action is better than a cure. Jolie's case proves that regular visits to the doctor can help identify and treat breast infections, as well as identify early warning signs – women though also need to take responsibility for themselves through self-examination and planning for what may come. Remember to always seek the advice of a medical practitioner and don't be afraid to debate the best possible treatment for your condition if you are diagnosed, knowing that you have the financial protection of cover no matter what choice you make.