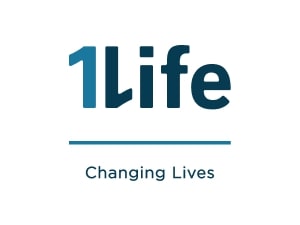 The impact of a disease such as cancer impacts more than just your physical condition, however unless you have experienced it first-hand you may not realise just how a diagnosis can change your life, and the lives of your loved ones.
Not only is your health and general state of well-being affected, but in many cases so is your family life, your ability to work, and your family's financial stability.
It is therefore imperative to utilise campaigns such as World Cancer Day to continue to create awareness of the risks, facts and treatment realities amongst global and local governments, healthcare industries and civil society alike.
This emphasises the need to educate South Africans about reducing their risk, and ensuring that they are financially protected should they be diagnosed with cancer. Helping people understand that there are financial products that have been designed for women and their children specifically for cancer as well as providing essential benefits because–often basic medical aid won't be sufficient enough.
Treat your body like gold – it's the only one you haveThe lifestyle choices you make can greatly influence your chances of reducing your risk of developing cancer. This includes not smoking – or quitting if you do - limiting alcohol intake, increasing your physical activity, using protective measures such as sun screen, and eating healthier foods.
While this may seem obvious, the evidence still rings true. A study released this year by the Albert Einstein College of Yeshiva University followed 476 396 men and women, aged 50 to 71 for 10 years. The participants were divided into five groups, based on how closely they followed guidelines on healthier living in relation to body weight, physical activity, food, and consumption of alcohol and cigarettes, to discern which lifestyle habits may increase or reduce someone's risk of developing cancer.
Researchers found that men with the highest scores, that followed the American Cancer Society healthy living guidelines, had a 25% reduced risk of dying from cancer compared to the lower scoring men, and women had a 24% reduced risk compared to their lower scoring counterparts too.
Look out for the early warning signsCatching cancer in its early stages is critical to survival and this is no clearer than with breast cancer, where 1 out of every 35 South African women have a lifetime risk of contracting breast cancer. Having a screening examination to find cancers before symptoms arise (like a lump that can be felt) is vital.
'Screening' refers to tests and exams used to find cancerous cells in people who do not have any symptoms.If anything abnormal is found, it can be treated immediately. If left, or gone unnoticed, cancers that are found later - only because they started causing symptoms - are usually larger and more likely to have already spread beyond the point of origin, which makes treating them riskier and that much more complex.
Quality of LifeAdvances in medicine and technology, early detection and undergoing the right treatment should you be diagnosed with cancer – in many cases - can improve your chances of survival. One more assurance is having the right dread disease cover, which can improve your quality of life, by covering and assisting with potential medical and/or lifestyle costs related to undergoing cancer treatment.
For example, should you contract breast cancer, the expenses of reconstructive surgery may or may not be covered by medical aid, but many women may require trauma counselling to get through any depression that may be the result from the therapies they had to undertake.
Dread disease cover is there as a buffer – providing funds to cover these kinds of expenses. In the worst case scenario, if you are unable to work while undergoing treatment, the dread disease pay-out could provide you and your family with finances to continue to pay the bills during that time The decision to have a dread disease policy in place means that you won't have to go into debt or dip into savings accounts to cover medical expenses, fund lifestyle changes or replace lost income, while you recuperate.
A cancer diagnosis is something that no one wants to plan for, but sustaining your family's quality of life is certainly worth it. While early detection and healthy living is important, having the right dread disease cover in place will give you peace of mind, knowing that you are covered should the worst happen, whilst still being able to celebrate your life with your loved ones.