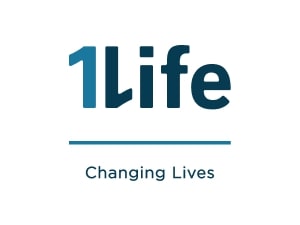 What if, straight out of high school, you were handed a financial plan that could change your future forever and all you had to do was exercise the self-discipline needed to make it work? Would you be open to working these changes into your life, without showing any sign of procrastination?

That is the question that the youth need to be asking themselves, considering that only 6 out of 100 South Africans can retire independently.1 Of course, one can argue that it's very difficult to find a clear plan of action, when a person, fresh out of school is trying to find their own way; making it hard to prioritise everything society suddenly expects you to start doing. That is why the importance of making provision for the future should be taught early on in life.

Behavioural change will not happen overnight, and long-term financial wealth and prosperity comes from tackling and conquering one aspect of personal finance every month. One thing is certain though - the earlier you start working on a financial plan for your future, the better the odds are that you will be able to retire more comfortably and have a stable nest egg built up. So, when creating a financial plan for the future, what should you take into consideration?

You don't have to be a stock broker to get your head around investments and saving!Today, the increased access to credit in conjunction with the cultural mindset of "I want it now" is a key factor in the lack of substantial savings. With this culture, comes a reliance on credit, or 'easy money' that hampers the ability to plan, save and delay gratification.

Instead of focusing on obtaining credit, there should be a commitment to saving at least 10% of your income into an investment account. However, a common misconception is that investments are rigid and can only be used for one area, such as education or retirement, and are inaccessible when required. But this isn't the case, because consumers have the option to look at investment solutions that offer flexibility and are adapted to their financial circumstances and needs.

Further to increased credit, we are not taught how to invest at school. This should not be a deterrent though, as there is always an option to seek out a professional fund manager who has the expertise and experience in managing investments. By sitting with an expert, you can easily find the most appropriate investment option, one that meets your needs, is accessible, affordable and cost effective, and one that will show long term returns.

Remember to show caution...We are living in an age where YOLO 'you only live once' is the motto of the youth where irresponsibility and vicarious life is resulting in a generation who are unable to take the transition into adulthood as serious as it should be. It's important to remember that everyday you are exposed to a variety of risks that have the capability to drain your financial resources, alter your way of life and undermine your financial plan.

By managing this risk – through various insurance platforms – you can take the edge off potential financial losses and ensure that your way of life remains unaffected by unavoidable events. One of the most important assets in your life is you and your earning potential, which is why it is one of the biggest risks you need to address. If you should lose your ability to earn an income, it's important for you to understand how you would manage, and plan accordingly.

Save for that rainy day...Something that should never be underestimated is the power of compound interest. Basically, this type of interest is the effect of earning interest on top of interest and the longer you save, the more interest you earn. Just as an example, let's say you invest R200 a month in a retirement annuity, beginning at age 25, and you earn 7% annually on that money. By the time you turn 65, you will have about R 531 000 saved up! It's what many call the 'rolling snowball' effect.

While planning for retirement is vital, there should be an equal focus on clearing debts such as a student loan, because the sooner you are able to pay this off, the less you will take from your future income and savings.

Taking time to vision what you want to achieve in time and having a plan in place to avoid the 'what if's' and 'should haves' in life can really help you appreciate what true peace of mind can bring.
Reference/s: