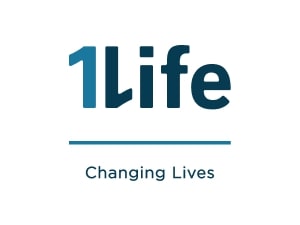 It is holiday time once again and many families are packing up their cars and heading off to their December break destinations – much to the exasperation of the Durbanites and Capetonians. When preparing for a long journey, most people focus on what to pack; getting it all in the car; padkos and determining the best possible route which may often lead to argument. However, not enough attention is placed on the safe arrival at the destination.

We compiled some tips to help you have a safe and enjoyable journey during this festive season:

Road safetyAccording to the World Health Organisation, South Africa has one of the worst road death records in the world, ranked 177th out of 182 countries investigated1. Sadly, very little focus is placed on the risk of severe injury and/or disability. For instance, a vast majority of head injuries are caused by road-traffic accidents, which can also lead to a critical limb injury and subsequent disability. The resulting disability can have a life changing effect on a person's physical, psychological and financial well-being. To ensure you have peace of mind knowing that you are covered should anything happen to you or your family before you go away - you can take out event-based disability cover which will cover you if you are involved in an accident that may result in an injury.
Weather conditionsDriving in bad weather is a major cause of accidents. It is important for drivers to adapt their driving when road conditions deteriorate, as a result of bad weather. It is also imperative that you ensure that your car is roadworthy and that you are alert when travelling under these conditions at all times. Make a note to check your car well in advance before you leave for your trip.

Driving at nightWhen planning your trips, try to plan so that you do as little night time driving as possible. Traffic collisions are more likely to occur at night due to poor light, which reduces ones ability to see the road, road signs, pedestrians and other vehicles or cyclists. Always drive with your headlights on for improved visibility – as parking lights are not sufficient for driving at night, which is why it is vital to always have your headlights in full working condition.

Pre-checksCheck your vehicle before you leave. This includes tyre tread and pressure, lights, brakes and engine oil. Also, when packing your vehicle, make sure everything is securely packed away. Even small objects can become dangerous in the event of a sudden stop or crash.

Essential sparesA few emergency spares can be very useful in case of a breakdown. A spare tyre should always be kept in your boot and replaced if it is being utilised on the car. Jumper leads will help you if your battery dies, while a reflective triangle is essential for your car (as required by law) as a safety warning sign so that your vehicle will be clear and visible to decrease the chances of your car being rear-ended when broken down.

Being able to go away and have some time out with your family is a precious adventure. Have better peace of mind by planning ahead and take the necessary precautions that could be life changing for you. Follow these helpful tips and have yourself a safe and hassle-free holiday with the ones you love.


Reference/s:1http://www.iol.co.za/