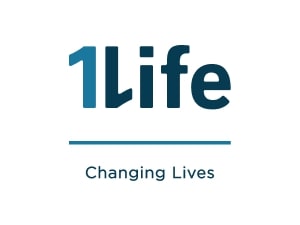 South Africa currently has 19 million1 credit active consumers, of which 50% have impaired credit records (which means they are 3 months in arrears on their payments), compared to 20% in 2012. However, what's more alarming is that 11 million1 of these consumers are described as over-indebted. Over-indebtedness is an ever growing concern, if we consider the lack of savings or investments by South African consumers – which is not only leaving consumers with no money for a 'rainy day' but is compounding the debt problem even further.
"These statistics are a serious concern, if we consider the financial constraints that impact a person's ability to get out of debt, combined with the emotional pressures that a lack of savings and increased debt leaves consumers with. South Africans in these situations are not only panicking about their finances - with very little control over their money – but are finding themselves in deepening levels of financial trouble with no perceived clear solutions," says Laurence Hillman, MD at 1Life.
In light of this, 1Life have partnered with The Savings Institute of South Africa (SASI), with the aim of promoting a stronger culture of saving through various awareness campaigns, starting this July during National Savings Month. This is the perfect opportunity to help South Africans understand that appropriate planning and increased knowledge regarding money matters, can have a life changing impact on financial stability and independence.
"It is important that businesses, and financial services providers in particular, do their best to drive real change when it comes to savings and money management if we expect to see any sort of positive change. We believe that 1Life - through our Truth About Money initiative - has a real role to play here by helping South Africans improve their financial literacy around how to manage all aspects of their money and provide tangible services that assist people to overcome debt and plan for a better future that can ultimately change their lives," says Hillman.
There is a need to inform and better educate consumers on the importance of savings and eliminating bad debt, and to create an understanding around the basics of saving and how it can be truly beneficial.
"One of the biggest problems is that consumers are influenced by an 'I want it now' culture and then purchasing on credit instead of delaying gratification and purchasing only once they have the necessary funds. If consumers are able to incorporate good money habits like having a budget, delaying gratification and saving an amount at the beginning of the month - as opposed to what is left over at the end of the month - they will be better equipped to take control of their finances. In addition, they will be able to learn and understand the impact of credit and how they can efficiently plan each month as well as for their future."
National Savings Month was created to demonstrate and remind people of the importance of saving for themselves and their families first. In fact, consumers should have at least two savings methods, one should be for short term commitments, while the other should be a long term investment such as retirement.
"This National Savings Month, 1Life encourages everyone to review their commitment to saving, ensure they plan effectively for their financial future and that they are well prepared for times of need. One of the most important reasons to save is because we cannot predict the future – so take control and become proactive in managing your current situation to make your money work for you instead of against you," concludes Hillman.
1 Over 50% of SA's credit active consumers are over-indebted
Note to editors:Truth About Money is a 1Life initiative and has been developed to help South African consumers increase their financial understanding to gain financial freedom. It is available to all South Africans via the website by completing a short motivation as to their need for financial assistance. For more information, please go to www.truthaboutmoney.co.za
About 1Life:1Life –owned by Telesure Investment Holdings and reinsured by Hannover Re, is a registered Financial Services Provider and are 100% FAIS compliant. Launched in March 2006, the company provides an alternative long-term insurance solution with products that are simple, convenient and tailored to every client's need and affordability. 1Life believe that financial solutions should change lives, not just the situation that clients find themselves in, and they have made Changing Lives the cornerstone of their business ethic. They pride themselves on being South Africa's first truly direct life insurer and offer obligation-free advice to provide the right cover according to an individual's needs and life stage, and are able to adjust this cover as significant life changes take place.