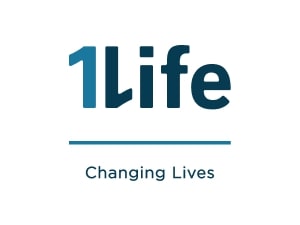 As human beings, every now and then we decide to spring clean our homes, our garages and our storage spaces – to start afresh. But have you ever considered spring cleaning your finances? In fact, when is the last time you even reviewed that area of your life? As we head into the middle of the year, now is as great a time as ever to do a quick financial clean up.
Here are a few tips to get started:
Review your budget
Out with the old and in with the new. Is your budget still working for you? Use this time of renewed energy to determine if you can clear out some old debt. This means reviewing your current monthly budget and making sure you have clearly outlined all your expenses and accounted for everything.
Manage your debtDebt is stressful, so rather aim to repay it as fast as you are able to, even if it's just a little bit each month. The quicker you repay debt the less interest you will pay. Once you have paid off your debt, think carefully before creating any more of it. Ask yourself whether you really need whatever it is you're willing to go into debt for, or if it's just a want.
Scale up your savingsInstead of spending your money on something you don't need, why not start a savings account. Put a little bit of extra money into that account each month because you never know when you may need the cash for a rainy day or a special occasion.
Diversify your investmentsGetting your money to work for you is one of the best ways to accumulate 'wealth'. So look at what you want to achieve and investigate ways to get there. The right investment policy will assist with this.
Update or create a will If you don't have one already, there's no better time. Create a will today that clearly instructs how your assets are divided amongst your loved ones after you have passed on. If you already have a will, make sure to review it regularly and make adjustments as significant life changes take place in your life.
Sort out all policies Ensure that your car, home, life, funeral and health insurance policies are updated to reflect any relevant life changes. Check that your coverage still meets your needs and that your beneficiary designations are current and correct. Remember, claims are only payable to your nominated beneficiaries. So make sure that your beneficiaries understand how the policy works, what the benefits are, the amount that is payable as well as how the claim will need to be managed.
Ensure your family is protected Life insurance is a sensitive subject to talk about, however it is very important. Having life cover will make sure that if you pass away, your family can cover any outstanding debt you may have, as well as replace your income and ensure the future financial stability of your family so they are able to cover costs such as education costs and normal monthly expenses and maintain their standard of living.
Don't delay; following these helpful tips may make the biggest difference in you and your family's lives. It's never too late to take control of your finances and secure a healthy financial future.