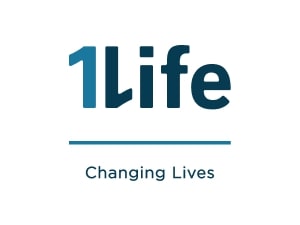 At some point in your life you will probably have imagined your wedding day, from the moment of proposal to the detailed planning, finding the flawless dress and finally saying "I do" to the man you couldn't imagine life without.

Through all of the overwhelming feelings of this moment, it may suddenly dawn on you that marriage will be one of the biggest life changes you will ever experience. Caught up in the blissful happiness of it all, planning for the future beyond that day, may not seem like a priority.

However, if you are to spend the rest of your life with each other, it's best to start on the right financial footing.

Commonly, in your vows you will stumble upon the age old adage of "'for richer, for poorer, in sickness and in health, until death do us part". This is more than just a passing phrase; and should be taken quite seriously because, during the initial stages of marriage, you may not just share families, but finances too.

Coming home:As the exhilaration of the nuptials wears off and you return from honeymoon, attention is drawn to the house that you will now call home. Wedding presents aside, you may still have to purchase household appliances and furniture, often these are made on credit and no-one really likes to read the fine print on a credit agreement, however you should take the time to do this because you may realise that what you buy on credit could very well cost you double the advertised value.

Once expenses are shared, so is accountability and starting a marriage in too much debt can be dangerous. Young couples often assume that they won't have financial problems because they are pooling financial resources, but that does not mean that you can pay for your debts any easier than before. A simpler solution, rather save for things you both really want. It may take longer, but will be healthier for your pocket and marriage in the long run.

Life carries on...With these financial commitments your income and earning potential becomes a key priority, which needs to be protected through life insurance. Not a pleasant thought – but the truth of life is that if you or your partner had to pass away, you would be surviving on one income and still have to pay day to day expenses, such as your child's educational and financial needs, the bond, the car and any other debt incurred. Equally, as large debts are paid off, you may require less life insurance and more dread disease or disability cover. It is imperative that you get the right life insurance provider who will guide you every step of the journey, understanding that your needs constantly change and helping you find solutions for your needs.

As a first step:
Consider buying sufficient life cover to make sure you or your spouse could survive financially if the other one passed away.
Determine how much you need. Base this on how much you both earn and if you have any debt.
Life cover will pay out a lump sum amount that your partner can use to ease the financial burden of your passing.
You might still be quite young, so disability and dread disease cover is also very important because the chances of you becoming sick or disabled are higher than the chances of you passing away. Disability and dread disease cover pays a lump sum which can be used to cover expenses such as medical care costs, redesigning houses or cars to cater for disabilities and more.
Expecting a bundle of joy:A few months go by and your classically styled, monochromatic study and trestle desk is suddenly replaced by a pastel pink cot and a nappy changing station. Yes, parenthood has arrived and with this addition to the family, comes happiness, challenges and of course, further financial considerations.

As your family's needs change, so should your life insurance needs change with them, and your provider should provide you with the opportunity to easily adapt your policies to reflect life's changes.

With this in mind, how much cover is enough?There needs to be a significant amount that will afford you the opportunity to maintain your current lifestyle, and enough of a safety net until you can provide for yourself again. For couples who already have separate policies, there is the option of combining them, which often means a lower premium, or you can always add your partner to your current policy before you get married.

Enjoying the little things:The moment you attend her first ballet recital, or watch him score his first goal, to the instant they graduate from university, you should have the luxury to appreciate every second, knowing that if you weren't around, the lifestyle that they have come to enjoy would never be taken away from them. If you take the time to plan ahead, then it doesn't have to.

Marriage can be tough but it can also be the most wonderful time in your life. It is the sharing of experiences, the building of a family by learning about each other and becoming more than just partners but best friends as well. As your marriage continues happily through to the golden years, life cover will provide you the assurance of knowing that no matter the circumstance, you and your family will always be protected and financially free – and isn't that life changing?