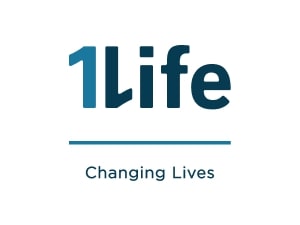 Congratulations! You've done it – after burning the midnight oil for nights on end - you have finally graduated. And if you're lucky, you may have landed your first job.
Like most students, you have probably spent some time dreaming about the day you graduate and start working. But after completing your tertiary qualification, you may soon realise that what life brings you next – may not quite be what you expected. This is the time when you need to make some of your most daunting, and life-changing financial decisions, which have the potential to impact your future.
Like most graduates, you probably aren't as clued up about how to best manage your finances, but you are not alone, in fact, results from the 2014 Student Village student spend survey reveals that South African graduates are "all about the now" where their finances are concerned, not giving much thought into their future finances.
As a recent graduate, and as you enter the workforce, now is a good time to start thinking about your financial planning, as starting now is what will help you avoid a future life of debt. No matter how much, or how little you earn at your first job – there are always some small steps that can be taken to adapt the right habits from the beginning to secure your financial future.
Here are 5 helpful financial considerations graduates can take when starting their first career.
1. An emergency fund Once you start your first job - make it a personal goal to start building an emergency fund that you can access on those inevitable rainy days.
Whether its car problems, your phone breaking or having to settle an unexpected expense, you could be set back a few thousand rands. Or even worse, you experience an unforeseeable issue at work which may result in you no longer having a job, putting you in a sticky corner financially. The rule of thumb is to try an aim for at least three times your monthly salary, being available in your emergency fund – to get you through any tough times.
For those who struggle with their financial discipline, a good way to ensure you are putting money away in your emergency fund every month is to create a monthly debit order, at an amount you can afford, that automatically goes off before all your other debits.
One thing to remember is not to confuse an emergency fund with your savings. An emergency fund should only to be accessed in the event of an actual emergency without going into your savings account.
2. Settle your outstanding student loans and any other debt Every cent counts. This means that even if you are only able to put away a little extra every month into repaying your student loan or clothing account, it will still make a difference and shorten your repayment period.
Also, look at areas in your daily/monthly expenses where you could cut down on your spending, and put some of that money towards repaying your outstanding debts. Early settlement will help free up some additional money, which you can use towards other things, such as saving up for a deposit on your first car or house.
3. Consider securing your biggest asset – yourself!One of the biggest misconceptions when you're young, is that disability, dread disease and life cover is only something to consider when you are much older. Everyone thinks they have time, however, life has no guarantees.
If you were suddenly involved in a car accident, which leaves you seriously injured, would you be able to maintain your existing lifestyle and cover your existing debt, and cover any life changes without your regular income? Or, what if you were diagnosed with a life threatening illness that keeps you from work; do you have enough savings to see you through your medical and day-to-day expenses? If you are unsure if you can afford this, rather contact a reputable long term insurance company directly, who can talk you through what policies you should be considering right now. A massive thing to consider is the younger you are when you get cover, the less you will pay on premiums.
4. Avoid debt by all meansAs tempting as the idea of getting access to the trendiest fashion gear on credit may be – try to avoid this – rather save for the things you need – as with credit you merely end up paying more in the long run.
However, don't avoid borrowing money completely. You need to build a good credit record, to be able to prove you are trustworthy, if you want to obtain a home or car loan in the future. The key, is to not go overboard - only borrow what you can afford to pay back, having a life or disability policy (see above) will help not only to protect yourself but will help contribute towards a healthy credit record as well .
A bad credit record, as a result of debt, can be the difference between you and your dream job, as an increasing amount of employers check prospective employees credit records before making them an offer - as part of their screening process.
5. Consider a tax free savings planNo matter how much you earn – it is important to have a clear savings goal in mind for the short and long term. To help you achieve these goals, why not look into opening a tax free savings account, introduced by government to promote a savings culture among South Africans – who are largely reliant on debt to fund their spending. A tax free savings plan is a cost effective savings method that allows you to invest your money while earning returns that do not incur income, dividends or capital gains tax granted that your savings don't exceed R30 000 annually, which is the current set limit.
Of course, this is the time to learn as you journey through this new stage in your life and how you spend your money is part of this learning experience. Try stay focused on achieving a more secure financial future, by making some small steps that could be life changing in the future.