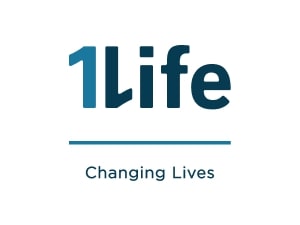 The average South African is now expected to live to 61 years old, a marked increase from an estimated 52 year life expectancy in 2005. Positive news for South Africans, however this increase does bring new financial concerns that will need to be addressed, because with a longer life, comes additional expenses.
"As people live longer, the chances of developing a lifestyle-related disease increases, which is why people need to ensure they have the right long-term insurance products as they grow older" says Laurence Hillman, MD of 1Life.
In addition, with the miraculous advancements in medical technology and treatment options, the chances of recovering from a dread disease are a lot higher. This, combined with increased awareness and access to information regarding serious illnesses, brings a welcomed sense of relief.
However, it is important to keep in mind that although surviving a dread disease is most important, there are other aspects that need to be taken into consideration – such as the psychological and financial hardships before, during and after recovery.
Planning for the unexpected, by understanding the different types of long term insurance products available and purchasing the right combination of products, according to your needs and budget, is essential.
Here are 7 ways for you to ensure that your long-term insurance cover will be sufficient as you grow older:
Ensure that you purchase the life cover you need; most insurance companies offer two types of life cover - one pays out in the event of death from accidental causes only, while the other covers both accidental and natural causes and include waiting periods for the latter.
While you can purchase dread disease cover as a stand-alone policy, there are some life insurance policies that include a Terminal Illness Benefit that will pay out if a person's life expectancy is deemed less than 12 months. Again you need to ensure that your policy provides the right type of cover for you.
When it comes to dread disease or disability cover, some diagnoses may result in a reduced pay out, and others in the full pay out. Understanding which circumstance results in which type of pay-out is important when purchasing this type of cover.
Find out if your cover and/or premium can be adjusted in line with affordability and how easy is this process. For some insurers it may require complete new underwriting, while with others, all it would take is a phone call.
Some insurers have moved towards allowing their policyholders to make amendments to their policy on their own either via the internet or via cellphone USSD technology. It is a good idea to find out if the insurer you are interested in allows you to manage your own policy.
Simply having life insurance may not be enough. It is advisable to find out if your insurer takes your current life stage and affordability into account and tailors your cover and premium to your budget.
Your financial plan should not only contain a plan for the unexpected, but also for the expected. Ask if your policy provides a savings or investment portion, as well as assistance with estate settlement and money matters.
Long term insurance should ideally pay-out to ensure a sufficient amount to allow your family and loved ones to be financially stable if you had to pass away, sufficient to help you recover from a dread disease or cover the monthly and once off payments incurred if you were to become disabled. Make sure you have made provision for this through a carefully selected policy or combination of policies that covers your individual and family's needs.