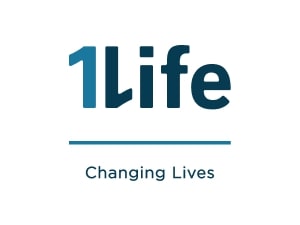 The recent interim budget announcement by Finance Minister Nhlanhla Nene indicated that there may be an additional tax burden for mid to high income earners by 2015 and this of course means less disposable income, and more difficulty paying back debt.
It is therefore critical that consumer's look at a few key issues in preparation for the potential tax changes if the debt to income ratio has any chance of decreasing in South Africa - this is the sentiment of Laurence Hillman, MD at 1Life.
"There is no doubt that these changes may impact even the healthiest of finances and therefore, those already struggling financially or even those with high levels of debt will need to take this change seriously," says Hillman.
Here are 5 ways in which to mitigate the pre-2015 tax changes:
1. Try cut back on expenditure:You don't need to make drastic cuts but rather be smart about it. For example, you may have heard of 'meat-free' Mondays – consider this: A kilogramme of mince to feed a family of four, can cost around R77, however, by not eating meat every Monday for 4 weeks, you can save R308. What about a picnic in the garden instead of a big expensive family lunch or making a gift instead of spending that money on something less personal and in general – more expensive.
2. Repaying your loans & managing credit accounts:Probably one of the most important things to do is not to open any more credit accounts. However, for those that do currently make use of credit, use the next few months to reduce these by using the "snowball method". You can do this by setting aside an extra amount of money each month, and allocate this amount to pay off accounts starting with the lowest debt and working your way to the highest.
Let's consider the below as an example of your debts owed:
Retail account: R5 000 owed, minimum repayment is R250
Credit card: R5 000 owed, minimum payment R200
Revolving loan: R20 000 owed, minimum payment R500
Car payment: R80 000 owed, minimum payment R1 500
Then let's consider you have an additional R500 available each month to add to setting-off your debt.
So where do you start? Well, by adding R500 to lowest debt repayment (the retail account in this instance) and pay this off within a few months. Then take the full R750 (the R500 together with what you were paying for the retail account) and add it to the minimum amount due on the credit card, you will then be able to pay this off within considerably less time than expected. Continue doing so with the remainder of your debts and within a few short years, you will have reduced your debt, if not paid it all off.
3. Trim the fat Get rid of the unnecessary luxuries that cost you money but don't add intrinsic value to your life. For example: if you have a cell phone with a data contract, is it necessary to have a landline as well? Or if you have a landline, look at getting ADSL and reducing your cellular data usage. Today many people don't see much value in their TV subscription, if this is you, what about examining other more cost effective options or merely cancel the subscription completely – who knows, it might even enable you to spend more quality time with your family.
4. Use online shopping for your groceriesOnline shopping eliminates the temptation many feel when shopping in-store. In addition, when you can see the bill add up as you shop, you can keep track of what you are spending and of course if you are shopping online while hungry – you don't feel the temptation to buy unnecessary items. This can save you thousands.
5. Revisit your insurance policesInsurance policies are very necessary as they prevent you or your loved ones from being left financially strained if life's uncertainties happen. Use online financial needs analysis tools as these can easily demonstrate how much you actually need for the particular life stage you are in. Ensure you are covered in line with your current needs and that the insurer allows you to make amendments to your policy if you experience changes in your life. It is also imperative that you make sure that you are paying what you can afford and not overextending yourself.
So let's quickly do the maths taking the 5 tips into consideration on a monthly basis:
Meat-free Mondays = savings of R308
Picnic at home = saving of R300 (if you consider a lunch out will cost you about R600 or so for a family of 4)
Getting rid of landline = saving of R140
Getting rid of TV subscription/looking at cheaper options = saving of R400 minimum
TOTAL saving: R1 148
That means you have over R1 000 to put towards your debt repayments or take advantage of the tax concessions with insurance policies that secure your financial future.
"Are you going to be left behind when the new tax structures hit or are you going to be one of the smarter ones that takes the necessary precautions now, for the future – the choice is yours," concludes Hillman.