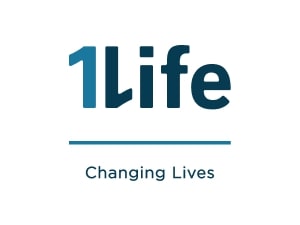 It's never too late to shape upGood news for those who aren't as fit as they should be, according to a study conducted by the British Journal of Sports Medicine1, it's never too late to get into shape, and there are a number of benefits too. In the study, researchers analysed data from nearly 3,500 healthy men and women aged 55 to 73, recording physical activity at the beginning and the end of an eight-year period.
The report found that participants who were active when the study started and remained active had the lowest incidence of major chronic diseases and physical disability. Surprisingly though, those who started out inactive and then became active in middle-age were almost on par with the former group by the end of the study, meaning they "caught up" in terms of physical health. No more excuses now!
Even a five-minute run is enoughAnother study, which took place over a 15-year period, published in the Journal of the American College of Cardiology2, reported that running as little as five to 10 minutes a day can reduce the risk of mortality by 30% and reduce the risk of cardiovascular disease by up to 45%, while adding three years to a person's life.
If you have never run in the past, or have health issues, you should consult a doctor before starting a running programme. However, if you just don't enjoy running, try skipping, cycling or walking briskly for the same five-to-10 minute period. Those few minutes spent getting your heart rate up may end up adding years to your life and reducing some of your medical aid and insurance premiums.
Small food changes over time can make a big differenceIf you can't stand the taste of spinach, then vowing to eat it in salad every day is unrealistic. However, if increasing the number of vegetables you eat per day is one of your goals, start slowly by finding a few different ones that you can work into your diet. It's easier and more manageable to integrate small changes into your eating habits than changing your entire diet completely.
Use vegetables that are convenient for you - fresh, frozen, or canned, and enjoy a variety within each subgroup so that you get many different flavours, as well as nutrients. Set yourself a goal, for example, starting tomorrow, take a lunch box of cut-up veggies to have with your lunch at least three days this week, this can also help you avoid the temptation of a splurge at the canteen.
Being healthy = Lower premiumsAs with most insurance policies, there are a number of different ways you can qualify for lower life insurance premiums. However, one of the best ways to do this is by being healthy.
Life insurers will often ask for your height and weight, as these will form part of your risk profile. If your weight is more than it should be for your height, your risk is greater and therefore your premiums will be higher. Life insurers evaluate your risk (which is used to determine your premium) based on your lifestyle, so the healthier you are, the less expensive your premium, another reason to be motivated and start making an effort to improve your health.
It's never too late to exchange bad habits for good ones — and it's easier and more enjoyable than you may think. When you start looking after your body you'll feel fitter, healthier and happier — and can look forward to the fact that it may even help your financial situation too.
References:
1 www.sciencedaily.com: Regular physical activity in later life boosts likelihood of 'healthy aging' up to sevenfold
2 www.montrealgazette.com: Fitness: Even five minutes of exercise can be enough