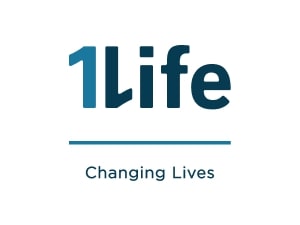 Customer service is one of the simplest day to day acts in a business, but is often the hardest element to really master. It's rare to find companies who have got it 100% right, but certainly refreshing to see that there are those going the extra mile to make sure that great customer service becomes an everyday norm.
Investopedia describes customer service as, "the process of ensuring customer satisfaction with a product or service." Sounds simple enough right? But staying connected to the needs of the consumer is a 24/7 kind of job.
At the beginning of the year, multiple service trends were predicted. From the number of customers using cell phones for services increasing, to the need for companies to consider self-service options and the push towards using social media platforms as customer service tools, the list goes on. But with so many service trends having been reported on about what customers are looking for, getting just the right combination of every element can get tricky.
As always there is a lot to take in, but if the foundation is right then the rest should follow effortlessly. 1Life's General Manager for Customer Services, Kenan Angrik, shares four valuable foundational tips that can assist companies at adapting a powerful customer centric approach.
Tip 1Provide customers with the service and respect you would like to receive as a consumer. If people can relate things back to themselves it makes things so much easier. Staff should try and put themselves in the client's shoes and adapt an approach that considers how they would personally want to feel and how they would best want to be treated.
Tip 2Listen, remain calm and don't take it personally. Adapting a "listen first approach" allows you to understand the customer better which will make it easier to respond to them. If you're dealing with a client on the telephone and they become abusive, try your best to listen to the frustrations of the client and understand what they are looking for and remain calm, this should allow you to better address and answer their questions accordingly. The moment you don't listen, is when the conversation is no longer productive and the situation becomes uncomfortable. Difficult clients often are frustrated with various other aspects from personal life or previous interactions with the business, so it is important to remember tip 1, do not take it personally and try your best to find the solution they are looking for.
Tip 3Great customer service requires resilience, strong principles and values, empathy and relationship building, this applies in every industry. It is often easier said than done and it is going to be hard, but consistently controlling the way you handle your personal attitude and emotions becomes the biggest strength that takes you from a bad day to a great day. If you are able to, compartmentalise everything, and don't allow one situation to filter through everything else.
Tip 4Never break a client's trust – be honest and transparent. For the client, trust is the foundation and reason they are with you, by breaking this trust you are losing the loyalty of a client. The client needs to know that you have their best interests at heart and will deliver on what you promise. It is vital that every interaction in the business makes this their top priority and clients feel like they are treated as an individual and not just a number. Every interaction should build the trust in your relationship with your client, consistently delivering value and exceeding their expectations should be the core of the service you provide.
Fantastic customer service in the insurance world, means an improved retention rate of clients and employees. These days employees want to feel like they are a part of the service, this increases the sense of value and importance. So if you're a leader or manager in your team, always try to boost the morale. There's always room for improvement, so keep the momentum going. Once you have these four tips in place, you will see that building other elements onto them as time goes by, will become an organic process. It's easy to build from a solid base and at 1Life we seek to resolve as many enquiries in a single call. 1Life has always had a customer centric approach, which is why we have the top Hello Peter service ratings in the industry with a compliments to complaints ratio of 90%, above the average of 41%.